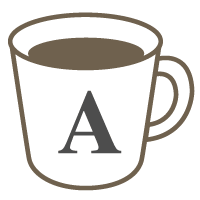 English

Vocabulary

Speaking
Learn natural phrases and new vocabulary by answering these interesting questions with me!
Want to practice chatting in English but don't know what to talk about?
Want a new lesson to learn more vocabulary?
Then this lesson is for you!
In this lesson, I use a list of 45 questions to teach you new ways to talk about yourself!

Some of the questions are serious like, "What is your greatest achievement and how has it shaped you"?
Some questions are more playful, "If you could live in a book, TV show or movie, what would it be"?
During this lesson, we can take our time, and make interesting sentences about your answers! If you don't finish the list, no problem. We can spend multiple lessons going through these questions, learning fun and interesting vocabulary, and having great conversations along the way.
Material:
Original Material
Lessons offered by this tutor
Feedback from students
カフェトークで初めてフリートーク以外のレッスンを受けたのですが、どんな感じなのかなあととても楽しみだった一方で、どんな質問をされるのかなあと始まる前は緊張しました。 始まってみると、リスニングがうまくできず、質問を把握するのに時間がかかりましたが、いざ、答え始めると、自分の話したいことが割と思っていたよりもたくさん話せたし、何より、レッスン自体、そして質問自体がおもしろくて、すごく楽しかったです。 私が話したいことをしばらく考えているときも講師は、私が集中して考えることができるように、静かに待っていてくれて、話しやすい雰囲気を作ってくれ、それもとても心地良いです。 30分間の間に私が話した文章を、逐一正しく訂正してくれたセンテンスをすべてフィードバックで送ってくれるので、ただ、「世間話をして楽しかった」だけで終わらず、あとからも何度も見直して言い直したりすることができて、お値段の割に、本当に実りの多い、充実したレッスンだと思います。 大満足のレッスン内容で、また次回のレッスンがとても楽しみです!!

今回も、楽しいレッスンを提供していただきました、 話しやすい、明るい先生です。丁寧なフィードバックも自然な言葉に変えていただきありがとうございました!! また、リクエストしようと思います。

Hi Becca !! Thank you for a wonderful lesson , as always :). And also thank you for the feedback . It was really detailed ! When I speak English , I just can't stop thinking of speaking English correctly and properly , so sometimes it makes me dissappointed and frastrated , because I've known I can't speak English well what I want to say , however thanks to you , I was able to relax duringthe lesson . Thanks a million , Becca :). I'm possitive you are very easy to talk to !! It was nice talking with you !! Have a great weekend ! レッスン前は最近の出来事など話そうとメモ書きして今回こそこの表現を使うぞ!! と意気込んでいるのですが、会話になると忘れている状況です。今回もまたそんな状態でした、、、、 以前はそんな自分が嫌になることもありましたが、 一つでも新しい単語を話せたらいいとするかな。とあまり自分にプレッシャーをかけないようにしようと思います。 でも知らなかった単語や表現を知ることができ大変良かったです。Becca先生は、大変フレンドリーで、うまく文章にならなくても助けてくれます。 焦らすことなく話を聞いていただけるのでありがたいです。 Catch you latter !!

今回のレッスンはいくつかの質問について、自分の意見をいうものでした。先生も同じように意見を言ってくれるので、とても参考になりました。自分のつたない言い方が、きちんとした文章になるので、勉強になりました。どこを改善すればいいかがよくわかるので、良くなっていくことがはっきりすると思いました。とても充実した内容で、自分で話したいという人には最適だと思いました。また受けたいと思います。楽しいレッスンをありがとうございました。

This class is very interesting. I talked a lot and also learned some new vocabulary and expressing methods.