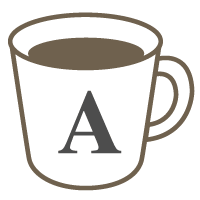 English

Vocabulary

Speaking
Learn natural phrases and new vocabulary by answering these interesting questions with me!
Want to practice chatting in English but don't know what to talk about?
Want a new lesson to learn more vocabulary?
Then this lesson is for you!
In this lesson, I use a list of 45 questions to teach you new ways to talk about yourself!

Some of the questions are serious like, "What is your greatest achievement and how has it shaped you"?
Some questions are more playful, "If you could live in a book, TV show or movie, what would it be"?
During this lesson, we can take our time, and make interesting sentences about your answers! If you don't finish the list, no problem. We can spend multiple lessons going through these questions, learning fun and interesting vocabulary, and having great conversations along the way.
Material:
Original Material
Lessons offered by this tutor
Feedback from students
間が空いても待ってくれたり、"例えば~とか"など導いてくれて、今回も気さくで雰囲気も柔らかくレッスンを受講できました。ありがとうございました。また、正しい英文に直された丁寧なフィードバックを頂けて、復習にとてもよいです。自分が言いたかったことだから復習も身につきやすいと思います。 Thank you for your lesson. She is kind and can provide me with a comfortable mode like she was waiting for my space while I was thinking, and leads our conversation with an example. In addition, above all, her feedback is excellent as other students posted. It is very helpful for my review, because the feedback is correct English that I wanted to say. I am looking forward to taking next your lesson. :)

いつも通り、とても楽しいレッスンでした。 フィードバックも丁寧な内容で、大変勉強になります!

Im going to binge watching the TV shows! Thank you for the good information.

いつも通り、とても楽しい30分でした。 自分のリスニング力のなさにがっかりしますが、それにもまして、楽しく話せることが何よりです! やっと質問NO17まで完了です。 まだまだ先は長い・・・! 楽しみながら進んでいきたいです。 Beccaから送られてくる完璧なレビューもかなりたまってきたので、このあたりで一度すべてプリントアウトして、スラスラ話せるくらいまでしっかりリピート練習してみようと思います。

I had a great time with her today! She always listens my story which is not well seriously, I'm so glad to talk to her.