French Conversation (50 min)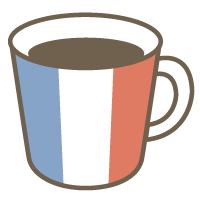 French

Idioms

Vocabulary

Speaking
Intermediate to advanced level
Intermediate to advanced level.

You have a subject in mind you want to talk about!
If not I can provide you one depending on your level.

Practice conversation is a good way to:
- learn everyday expressions and increase your vocabulary
- enhance your fluidity and spontaneity
- improve your listening and understanding
Let's talk together smoothly and confidently!
----
Vous avez un sujet particulier en tête dont vous souhaitez discuter, sinon je vous en propose un !
Pratiquer la conversation est un bon moyen pour :
- acquérir des expressions courantes et enrichir son vocabulaire
- améliorer sa fluidité et la spontanéité dans l'échange
- perfectionner son écoute et sa compréhension
Échangeons dans la convivialité et la confiance !
Lessons offered by this tutor