French for everyone! - 5-Lesson Pack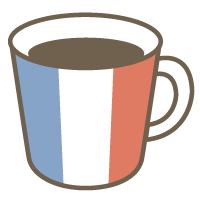 French

Good for beginners

Idioms

Grammar

Listening
Start understanding and speaking French from Day 1 with my special method! From complete beginners to advanced. 5 x 60min lessons
Start understanding and speaking French from Day 1 with my special method!
From complete beginners to advanced.
5 x 60min lessons
Material:
Original Material
Lesson Pack Details:
This is a 5-lesson pack. You will be issued 5 free coupons when your first lesson is confirmed by the tutor so you can request the remaining lessons. Please note that all requests related to this pack must be taken within 60 days of the confirmation date.
Lessons offered by this tutor
Feedback from students
今日も楽しくレッスンできました♪ また、次回もよろしくお願いします。

仏語知識ゼロから8回でほんとにどこまでいけるのか興味津々で挑戦してみましたが、毎回レッスンが面白くてすっかりはまってしまいました。最高です!この先どこまでいけるかさらに続けたいと思います。アルトゥロ先生、よろしくお願いしますね。^^

あっという間の60分です。丁寧に わかりやすく教えてもらえます。フランス語に対する 色々な謎が解けそうです。楽しく自然に 覚えて行けそうです。質問に対する 私の答えが すぐにでなくても 優しく待っていて下さり ありがとうございます。また よろしくお願いします。

非常に苦手な冠詞のことについて話してくださったのですが生まれて初めて仕組みがわかり感動しました。本当に最高の中の最高の授業だと思います。

非常に楽しかったです!毎回とても工夫された内容で感動します。覚えが悪い私ですが何度も繰り返してくださるので思い出すことができます。最高の授業です!これからもよろしくお願いいたします。