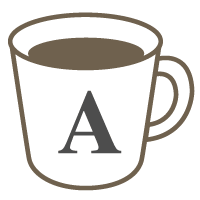 English
Achieve your goals with this fun, interesting and challenging course!
Hello! Welcome to the 'Immersion Course'! This course is designed to help you reach your specific goals quickly, with fun and interesting lessons that will focus on giving you practice and help you sorround yourself with English. It is for students who love learning English and learning about different topics.
You can start with a trial lesson and see what it is all about!
During the lesson we will:


Discuss a topic that you chose before the lesson (I can choose too)


Learn expressions and how to give ideas related to the topic


Improve grammar and pronunciation, and correct errors


Learn different vocabulary, phrases related to the topic


Ask questions, give answers


Learn how to express ourselves in English


Follow up after the lesson:


Vocabulary and phrase list


List of questions asked and answers


New materials for the topic to study on your own for fun (video, article and a list of questions for you to answer about each)


Text chatting anytime that you want!


These lessons are designed to be challenging and give you a lot of English practice. If this sounds interesting to you, go ahead and request the trial lesson! I am looking forward to learning with you!
Brian R.
Lesson Pack Details:
This is a 5-lesson pack. You will be issued 5 free coupons when your first lesson is confirmed by the tutor so you can request the remaining lessons. Please note that all requests related to this pack must be taken within 60 days of the confirmation date.
Lessons offered by this tutor
Feedback from students
たくさん話せて、あっという間に時間が過ぎました。次回のレッスンも楽しみです!

Not to mention English, I learned a lot about American culture. He advises me how to improve my English skills, which can be very helpful. Thank you very much.

クリエイティブなレッスンだと思います。自分の意見や知識を英語で説明するチャレンジグなレッスンです。

I learned a lot of words and idioms. Brian did not only correct my mistakes in detail. He also taught anything related to what I didn't fully understand. I'm looking forward to taking his next lesson.

読みやすく興味の持てる記事を選んで頂き、話しやすく、語彙量も常に増やすことができいい習慣になっています。