Chinese-Mandarin: Let's chat! (4xlesson pack)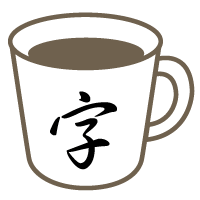 Chinese

Vocabulary

Speaking
General Discussion
Let's have a chat (in Chinese) over coffee (or tea) with any topic. We can talk about the weather, about school, about work, about movies, about anything that you are interested in! Beginners welcome!
No chance to speak Chinese?
Want to increase your confidence in everyday Chinese?
Want to speak more fluently?

This the course customised for you. We will chat in free style during the lesson. No preparation required if you wish. Learning is never more fun if you enjoy it!

Note: A free-style practise style lesson with no pre-reading or preparation. Suitable for beginners who would like to learn to speak mandarin.

Lesson pack is valid for 4 sessions (total 120 minutes) at 30 minutes per session.

Discount package pack is for use of lessons taken within 60 days.
Lesson Pack Details:
This is a 4-lesson pack. You will be issued 4 free coupons when your first lesson is confirmed by the tutor so you can request the remaining lessons. Please note that all requests related to this pack must be taken within 60 days of the confirmation date.
This tutor is currently on leave or vacation.
Lesson requests can be made after Feb 3, 2019.
Lessons offered by this tutor
Feedback from students
こちらの面倒なリクエストや質問にもとても丁寧に対応してくれます

Hi, again Acky!!! Thanks for making me feel at ease in the class although I'm having a lot of pronunciation mistakes. Your class is a lot of fun and you are very kind and patient. I feel like I'm having a great improvement in your class. It really inspires me to practice more. Thank you so much for your help. Lots of love, Jaja~ :)))

Hello Acky! I always enjoy your class as I'm learning a lot. Learning with you for more than a year now is really precious to me, Acky. I never felt so excited about taking the Chinese classes. Allow me to thank you for sending me your review and audio materials after every class. Compiling those materials and doing the revision in my own time is such a nice experience for me. Your class is very rich in content. Thank you from the bottom of my heart!! Wo ai ni, Acky Laoshi!! ~Jaja :)))))))

Thanks for the previous lesson Acky!! I learned a lot. I'll practice more! ~Jaja :)

短い時間内にみっちりこちらのリクエストに沿って進めてくれます。説明も丁寧でわかりやすく、レッスン時間内に完結できとてもよいです。