English Picture Description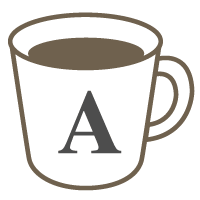 English

Good for beginners

For Children

Grammar

Listening
Use a lot of different adjectives, nouns, and verbs to describe pictures!!
In this lesson, I will send you one picture at a time to describe every detail you see.

I'll have you describe to me any colors, patterns, actions, or things you notice about the picture. Things like: The boy is wearing a blue shirt and jeans. The girl is dreaming about pretty flowers. There is a toaster behind the cat. Etc.

I'll help you learn and use new vocabulary with the help of the pictures. I will also correct any grammatically incorrect sentences or descriptions.
Lessons offered by this tutor
Feedback from students
It was good to learn many expressions by looking at the picture. She always corrects exactly what I want to do. It helps me a lot when I review. She is a good teacher who knows exactly what a learner needs.

I like her class very much. I learn so many expressions in 30 minutes. I am always satisfied when I review after class. It is good class to learn exact expression that I want to say in my daily life. I think I'm lucky to take her class. It will be very helpful for me to study English.

I couldn.t express myself because I am not good at English. But I think it is good lesson to improve my English skill. Teacher wrote down all sentences, so it was good for me to review.

サッカーボールを蹴る少女や花の夢を見ている女性のイラストを見て、何が見えるか、どう見えるかを自分なりの言葉で表現してみました。

This is really a practical lesson to learn English. I never knew that there are so many ways to describe pictures. It's interesting!