Book Worm - Read and Learn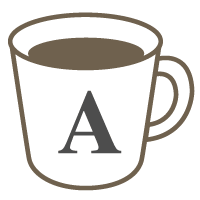 English

Reading

Speaking
General Discussion
Read a good book and improve your English!
Are you a "book worm?" I am! I love reading books! Would you like to learn English from stories, novels or other kinds of books? Great! That is what this lesson is all about
This is how it works:


Request the lesson and tell me a book you would like to read or I can choose one for you.


If I choose the book, I will tell you the book title and, if I can, I will send you a digital copy of the book such as an e-book or PDF.


You can begin reading it or we can start reading it together.


During our Skype Video lesson we will take turns reading and listening. I will aslo ask you questions to test your comprehension and understanding.


Learn new vocabulary, expressions and cultural insights during the lesson.


You will broaden your imagination as you "get lost" in a good book.
Interested in this lesson? Request one and let's read together!
I hope to see you soon!
Brian R.
Lessons offered by this tutor
Feedback from students
レッスンのタイトルに惹かれて、初めて受講しました。事前に読みたい本をお知らせしておいたので、その本を先生と交互に読み進めていきました。語彙などを質問するとすぐに丁寧に答えてくれました。普段声を出して文章を読むことがほとんどないので、音読は楽しさを改めて学びました。楽しいレッスンでした。

Brian先生のBook Wormのレッスンは原書で英語を読むことにチャレンジしたい方には持ってこいのレッスンです。事前にBrian先生に私の興味・関心のある分野について情報をお伝えしておいたのですが、私にぴったりの本を選んでくださいました。それもその分野では名著のとても素晴らしい本でした。セレクションにまず感激しました。レッスンの中で文章のちょうどいい区切りでBrian先生と交互に声を出して読みながら、同時に文章を理解する練習をします。そしてすぐその内容を声に出して要約します。私が意味がわからない単語が出てきたときには、Brian先生は単語の意味を用例とともに、とても丁寧に教えてくださいました。実は英語で文章を読むのは苦手な私ですが、Brian先生のこのレッスンのおかげで英語の原書で本を読むことが楽しくなりました。そして同時に自然に語彙力もアップできます。教養溢れるBrian先生、とってもおすすめです♪

はじめてレッスンを受けました。ビギナーなので緊張していましたが、丁寧に対応してくださり、とても楽しく進めていただきました。有難うございました!

今回もたいへん満足のいくレッスンでした。私の興味に合わせてBrian先生が選んでくださったレイチェル・カーソンの「沈黙の春」の続きをいっしょに読みました。こうした歴史に残る名著を英語の原文のまま読むのは英語を長く学習しているものとしては究極の喜びです。Brian先生と私で交互に本文を区切って声に出して読んで、読んだかたまりごとに知らない単語について解説していただいたり、要点を英語でまとめて理解度を確かめたりといったレッスンです。発音の難しい単語についても、きちんとすぐに発音を直していただけます。英語で書かれた名著を原文で読みたいと思っている方はBrian先生のこの「本の虫」のレッスンはとてもおすすめです。Brian先生がリードしてくださるので、英語の文章や本を読むことに自信のない人もまったく心配要りません。

レッスンでは2人で音読していくので発音の練習やリスニングの練習にもなってとてもオススメです。