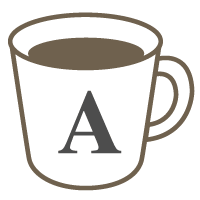 English

Speaking

Art & Culture
Movies & Drama
Improve your English with any video you want!
Hey! Do you like to watch English TV shows, dramas, movies or talk shows? Maybe interesting YouTube videos? Let's improve your English with your favorite videos!
In this lesson, you can choose any video that you want to study, tell me the name of the movie, drama, show or YouTube channel, or send me a link to it.

We will:




Discuss the video and talk about the main points




answer questions about dialogue in the video




and learn vocabulary, make examples and share our opinions about the video.



After the lesson you will receive a list of vocabulary for you to review.

I hope to share this lesson with you soon! See you!

Happy Learning,
Brian R.
Lessons offered by this tutor
Feedback from students
Today's lesson was amazing! I really enjoyed it and got so much satisfaction from it. I would like to take his lessons continuously.

先生に選んでいただいたYoutubeのビデオをレッスン前に見て、メモを取っておき、内容の確認や、それについて自分がどう思うかなどを話すレッスンでした。ビデオのトーク内容は分かったつもりでレッスンに挑みましたが、いざそれについて聞かれてみると、うまく説明できない部分などもあり、挑戦しがいがある感じで楽しめました。前置詞などの細かい部分でも、文法が間違った時には訂正してくれるところも良かったです。

Lessons are always satisfactory. The teacher serves as a pacemaker for my study so that I can continuously watch English dramas every week. I really appreciate his teaching method.

どの動画を使うかを相談して自分にあった動画を見ながらフレーズを学んだり、会話をします。 自然な日常会話が学べるのでとても勉強になります。今は短いトークショーですがいつか映画も字幕なしで観れるようになりたいです。 Watching a video how native speaker talk is practical for me! My goal is to be able to watch a movie without reading the subtitles.

Thank you for our lesson! I could learn many thing not only about English but also about Christmas. This time I watched a video that Brian sent me in advance without subtitles. But Brian adviced me that watching videos with subtitles could improve your English skill more. It was very good to know! Because I believed that watching video with subtitles was kind of cheating. The video introduced many story of Santa Claus. This was good lesson before Cristmas.