Public Speaking and Presenting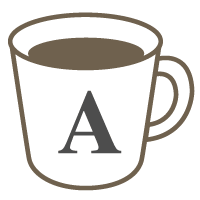 English

Business
Presentations

Speaking
English Public Speaking Practice
Do you have a presentation you need to practice for? Do you have a PowerPoint you want to proofread or edit? Would you like to practice talking about ideas and get tips on public speaking?
Then this lesson is what you are looking for.
The way it works:


Tell me what you would like to do: Edit materials, practice presenting, etc.


Practice your presentation during the lesson


Receive professional tips and tricks for presenting


Improve your presentation language


Improve your speaking skills


Learn vocabulary, phrases and expressions great for presenting the topic you are talking about


I hope to help you practice and improve your public speaking and presentation soon!
Brian R.
Lessons offered by this tutor
Feedback from students
英語のインタビューの準備をしたいという希望を事前に伝えると、その内容に沿った質問を事前に用意してくれました。 自分では思いつかない質問が多く、また、回答に関しても、英語での自然な表現だけでなく、話す内容についてもこういう言い方をしたらいいよというアドバイスをたくさんしてくださって、とても参考になりました。とても充実したレッスンでした。

久しぶりにプレゼンがあるので、こちらのレッスンを受講しました。 いつも丁寧なチェックと話し方のコツ、発音、パワーポイントのグラマーエラーまで見てもらえるので、毎回受講するたびに自信が付きます。

以前のレッスンでまたプレゼンがあると話していた事をBrian講師は覚えてくれていて、今回こちらのレッスンを受講しました。 全体的な流れから細かい表現の仕方、実際聞いてみてどういう質問があるか、どうこたえるかなど時間みっちり練習することが出来ました。 また事前にパワーポイントを送っていたので、ファイルの文法などもチェックしてもらいました。 Brian講師は熱心で、優しく生徒思いな講師だなと2回レッスンを受講して感じました。もちろん初心者の方から中上級者の方にも満足出来る講師だと思います。