Conversation with Brian 50 min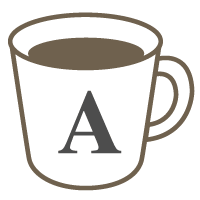 English

Pronunciation

Listening

Speaking
Let's practice conversation with fun interesting topics!
Hello! Let's practice and improve your English conversation together!

This lesson is good for any level. Beginners welcome!
In this lesson we can:



Talk about anything you want, like life, work, hobbies, travel or studying English!




Choose a topic together and practice having a discussion about a big topic, like politics or a world issue.




Share opinions and ideas




Improve vocabulary, grammar, listening, and speaking skills



There is no review after this lesson.

I'm looking forward to having a great time talking to you! See you soon!
Lessons offered by this tutor
Feedback from students
久しぶりの50分レッスンでした、以前面白そうなTopic一覧表を送ってくださり、これがなかなか良くできています。Aから始まる単語で 好きなのを選んで質問も書いてあるのでそれに沿って進めます。シアトルがAmazon とスターバックス発祥の地とは初めて知りました。 大変落ち着いた講師さんなのでリラックスしながらレッスンを受講できると思います。又、対応が大変丁寧です。フリートークでもうまく進められますよ!

Tutor Brian and I talked about books.It was fun! We could share our thoughts on books.

アウトプットの練習としてレッスンを受講しましたが、とても話やすく話題も豊富で楽しくレッスンできました。あっという間の50分間でした。とても良い先生だと思います。

今回は久しぶりの50分レッスンでしたが、あっという間に終わった気がします。いつもながら話を良く聞かれ、話題を引き出すのが大変上手だと思います。GWの話や、最近行ったコンサートの話、Podcastの話などさすがに50分あればいろいろ会話もできます。 じっくり話を聞かれ、焦らすこともないので、落ち着いて会話ができると思います。 ESL Discussions というサイトを直前に送っていただきゆっくり読む時間がなかったので、どうしようと焦りましたが、 次回はその中から選んでみようと思います。レッスン後少し読みましたが、なかなか面白そうでした。自分の英語力には自信はないのですが 励まし、ほめてくださるので少しずつでも前に進んでいきたいと思います! ありがとうございました。

Thank you for your great lesson. I didn't feel it's been a while, because you remember what we talked before. I could see some improvements of my English skill at this time. Thanks again for always being a great teacher.