Free Talk with Brian - 50 min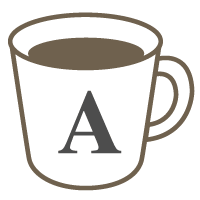 English

Vocabulary

Speaking
Casual, fun, English conversation about interesting topics!
Hello! Welcome to 'Free Talk with Brian' 50 minutes edition!
In this lesson we will:



Begin the lesson with short small talk practice




Talk about an interesting topic that you can choose yourself




Learn new vocabulary and phrases that we use in our conversation




Correct grammar and pronunciation mistakes



I hope we can share a lesson together soon! Until then, happy learning!
Brian R.
Lessons offered by this tutor
Feedback from students
It was a so much fun to talk about the issue common to many countries. I really enjoyed discussing the issue and exchanging opinions on it. I look forward to talking with the teacher about another topic.

The lesson was very good as usual. The teacher gave me lots of opinions and experiences related to the topic and also gave me chances to talk about my opinions and experiences. I can always get feeling of satisfaction from the lessons of this teacher.

He has been nice throughout the lesson. He totallly understood what I want to improve my speaking skill and offer a suportive lesson material. I highly recommended his lesson.

久しぶりのレッスンでしたが、楽しくお話できました。 間違っている発音もきっちりと教えて貰えます。 話せば話すほど、もっとお話したいと思うので、普段から英語で話す練習が欠かせません(笑) 今回はうまく話せなかった部分が多く、歯がゆい思いをしたので、次回はもっとうまく自分の気持ちが表現できるように頑張ってみようと思いました!

I had a great time to study business English! Thank you, teacher Brian!!