Conversation with Brian 50 min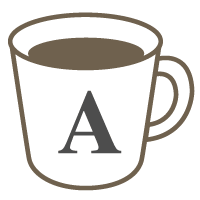 English

Pronunciation

Listening

Speaking
Let's practice conversation with fun interesting topics!
Hello! Let's practice and improve your English conversation together!

This lesson is good for any level. Beginners welcome!
In this lesson we can:



Talk about anything you want, like life, work, hobbies, travel or studying English!




Choose a topic together and practice having a discussion about a big topic, like politics or a world issue.




Share opinions and ideas




Improve vocabulary, grammar, listening, and speaking skills



There is no review after this lesson.

I'm looking forward to having a great time talking to you! See you soon!
Lessons offered by this tutor
Feedback from students
We could discuss about 'Travel' and it was fun! Time passed so quickly!

1ヶ月以上空いてしまったので、久しぶりの英会話になれる意味でBriad先生のフリーTalk Lessonを受講。50分間たっぷりあったので、Brian先生がシェアしてくださったDiscussionの題材が並んだサイトからキーワードを選んで、キーワードに紐付いた質問を投げかけてもらい会話。あっという間の50分でした。Brian先生の落ち着いた雰囲気は安心感があってとても良いと思います。 Thank you Brian, It was great time for me to talk with you about 'Music'. See you soon in next lesson.

We could discuss about Valentine's Day,doctors,my job and so on. I could learn the differences of Valentine's Day between Japan and the US. It was fun! Teacher Brian patiently listened to me,even when I became confused in my speech.

lessonが始まる前まで、初心者の私が50分もフリートークのlessonを受講できるだろうかと不安になり、リクエストを少し後悔している自分がいました。しかし、lessonが始まりすぐその不安な気持ちが和らぎました。Brian先生は、私のたどたどしい英語を聞き取り、言葉に詰まった時は例を提示してくださり、私でも安心して受講することができました。素敵なlessonありがとうございました。

前回のカウンセリングレッスンで、この先生のクラスは非常に勉強になるのではないか?と思ったので長めの50分フリートークのクラスを取ってみた。 Brian先生はとても落ち着いていて、こちらのペースに合わせて会話を進めてくださるので聞き取りやすいし、じっくり考えて会話できる上、Keyとなる単語や表現はTypeして残してくださるのでレッスン終了後も今日は何を話したか、新しく習った単語や表現が何だったかを復習しやすいと思います。これからも継続して受講したいと思います。 Brian, thank you for great time with you! It was very useful and fun. I'll take HAPA class and free talk class continuously. I'm looking forward to seeing you soon!