Conversation with Brian 50 min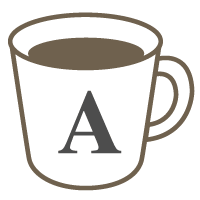 English

Pronunciation

Listening

Speaking
Let's practice conversation with fun interesting topics!
Hello! Let's practice and improve your English conversation together!

This lesson is good for any level. Beginners welcome!
In this lesson we can:



Talk about anything you want, like life, work, hobbies, travel or studying English!




Choose a topic together and practice having a discussion about a big topic, like politics or a world issue.




Share opinions and ideas




Improve vocabulary, grammar, listening, and speaking skills



I'm looking forward to having a great time talking to you! See you soon!
Lessons offered by this tutor
Feedback from students
Brain is a good teacher. He asked me open questions and tried to help me talking more in the class. Even though I can't speak the complete sentence, he can guess what is my meaning and tell me how to say it by native English.

いろいろな話題に対応してくださって、こちらの話もよく聞いてくださってとても充実した楽しい時間でした。またお願いしたいです。

It was so nice! Especially explanation was perfect. I'll keep going to the lesson.

Thank you for being such a great teacher. I always enjoy your lesson.

50分というと、初級の方は心配されるかもしれませんが、講師は話題が豊富なので心配されることはないでしょう。又熱心に話を聞かれますので少し違和感のある表現でもやんわり手直ししていただけるのですべてのlevelに対応できると思います。教えることに熱心です。非常に落ち着いた講師なので必要以上に緊張することもなく気楽に受講できるところもいいと思います。