English Reading for Kids/Lower Level English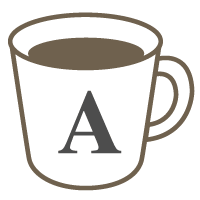 English

For Children

Pronunciation

Grammar

Listening
Pronunciation, Building Vocabulary, Reading Out Loud, Explaining, Understanding FOR KIDS AND Lower Level English Students
For this lesson, I currently offer several different books, like "Frog and Toad", "Grasshopper on the Road", "The Great Shelby Holmes", "Dealing with Dragons", and "The Magic Treehouse" books, "Goosebumps" books, other spooky stories for kids, "King Arthur and the Round Table", but if you'd rather read a different book, or need a lower level book, please say so in a message when booking so that I can prepare a more suitable book for you!! :)

In this lesson, I will read each paragraph or sentence out loud first (whatever you feel more comfortable with or whatever I think works best for you), then you will repeat the paragraph or sentence out loud, and I will correct anything you mispronounce. After reading the sentence or paragraph, we will go over each word and sentence that you need help understanding and any questions you have.

If you do not have the book, I can send it to you through email, message, or Skype, or I can share my screen during our lesson.
Lessons offered by this tutor
Feedback from students
とても楽しくレッスンして頂いています。後からメールにて苦手な発音を教えてくれるだけでなく、スカイプに動画で正しい発音を送ってくれます。またお願いします。

8歳の娘が受講しましたが、レッスンが終わったとたん、「楽しかった!またとりたい!」と言っていました。 理由は、「わからないことを教えてくれる。優しい♪」とのことで、 はたから聞いていても、発音を訂正してくれたり、新しい単語も出てきて、すごく良さそうでした。

2回目でした。緊張しつつも、楽しくレッスン出来たようです。ありがとうございました!

小学生の娘が初受講しました。先生は優しく丁寧に話してくれて、緊張も和らいだようです。レッスン後にメッセージで内容を伝えてくれたただけではなく、上手く発音出来なかった音の動画を送ってくれて、アフターフォローがばっちりです。またお願いしたいです。ありがとうございました。

I had her lesson for the first time. Elaina is very frendly and easy to talk; I could start the lesson. At first, we took one of the magic tree books and I followed her reading sentence. After reading, she point out gently that I could sound TH and --s. Because its story is easy for me, she change the material for the lesson. She was flexsiblity to fit my English level. I will have the next lesson.