JLPT N1 Discount pack: five lessons for the price of four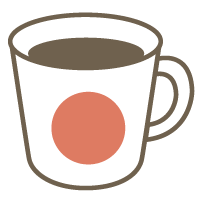 Japanese

Test Prep
JLPT

Speaking
Discount pack: five lessons for the price of four
JLPT N1:Discount pack: five lessons for the price of four

Most of all my students pass the exam and get "AAA" score.

And at the same time, I want you to speak Japanese more fluently.

Most Japanese people won't correct your mistakes, because they can understand your meaning even if you make mistakes.

Do you want your mistakes corrected? I'll help you and I'll give you more natural ways to communicate in Japanese. I'm sure you'll notice an improvement in your Japanese skills in a few months!
Material:
Original Material
Lesson Pack Details:
This is a 5-lesson pack. You will be issued 5 free coupons when your first lesson is confirmed by the tutor so you can request the remaining lessons. Please note that all requests related to this pack must be taken within 90 days of the confirmation date.
Lessons offered by this tutor
Feedback from students
先生はいつも充実な授業を提供しました!勉強が楽しかったです。いいタイムでした。^^

因為單字的能力還需要加強,老師特別說明了增進單字能力的練習方法,讓我獲益良多。想要通過N1的話,單字量是一定要加油的啊。非常謝謝老師的幫助!

這是一堂學習密度很高的課程!同時兼顧了文法、語彙、聽力和閱讀。在Yukiko老師幽默風趣的引導下,看似困難的內容,也能輕易融會貫通。覺得收穫滿滿!

今天學到了許多N1的句型重點、實用單字與慣用語。因為最近日本下雪了,老師也分享了和雪有關的祭典活動。十分有趣!非常充實的一堂課!

學習N1文法的同時,老師也會引導我練習聽與說的能力,並且找出盲點。一面學習新知識,一面解決老問題,真的是件很棒的事!超喜歡Yukiko老師的課程!