Italian for beginners - 10 lessons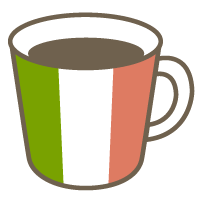 Italian

Good for beginners

Grammar

Vocabulary
Get 10 lessons at the same price as 9.
During this course you will learn both basic Italian grammar and vocabulary. We will use a text book and an exercise book so you can learn also by yourself. If you prefer I can send you photocopies about grammar, vocabulary and exercises.
In every lesson you will learn how to speak and written in Italian doing different kind of exercises: listening, dictation, oral dialogs, exercises in which you have to complete sentences.
The arguments will be:
- Alphabet and spelling
- Greetings, presentation and useful sentences
- Masculine, feminine, singular and plural names + house
vocabulary
- Determinate articles
- Indeterminate articles
- Colours and adjectives to describe objects
- Number 0-60: what time is it?
- The verbs to be and to have
- The present of regular verbs
- The family
- Possessive adjectives
- Adjectives to descrive people
- Food and drinks
- The present of irregular verbs
- Let's do shopping!
- How to write an email or a postcard in Italian
- The future
- Booking (restaurant, hotel...)
Remember that the course is based on your skills so you can ask to me to do changes.
Lesson Pack Details:
This is a 10-lesson pack. You will be issued 10 free coupons when your first lesson is confirmed by the tutor so you can request the remaining lessons. Please note that all requests related to this pack must be taken within 60 days of the confirmation date.
Lessons offered by this tutor