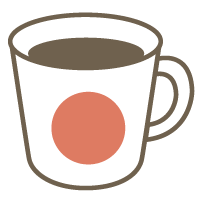 Japanese
レッスンの前にレベルチェックをしてカリキュラムをくんでいきましょう。
久しぶりに日本語のレッスンをするあなたへ

初めてレッスンをうけるあなたへ

自分のレベルを確認したい方、
少しでもこの15分で何かを身に着けたいのなら
レベルチェックにいらしてくださいね。

いつでも待っています。

*レベルチェックですので一回きりです。
レベルチェックを受けた方は、通常レッスン申込みをお願いします。
Lessons offered by this tutor
Feedback from students
Great introduction. Looking forward to learn Japanese from you.

It's very useful lesson to me!

先生は真面目に授業します、とても勉強になりました。 ありがとうございます!

한국어를 하실 수 있는 분이여서 초보자도 손쉽게 배울 수 있습니다. 수업을 하시면서 회화체에서 어색한 표현을 수정해주셔서 큰 도움이 되었습니다. 凡そ四五人라고 말했는데 凡そ라는 표현은 大体가 더 좋다고 지적해주셨습니다. 일본드라마, 애니 등으로만 접해 실제로 말을 할 수 있을 지 걱정을 했는데 선생님 덕분에 자신을 가지게 되었습니다.

She is very kind and helpful to me when she instruction to me.She has professional teaching way . I very happy when i learning time with her .So ,i want to recommend for japanese language leaner .