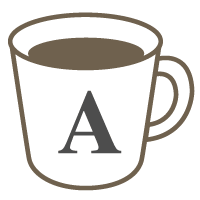 English

Reading

Speaking
News/Current Affairs
Study News Articles, Discuss, Share Opinions and More!
Hey! Do you want to study news articles in English? Then this lesson is perfect for you!
In this lesson we will:


Read an interesting article about current world news


summarize the article's main points


discuss the details of the article


share opinions


and learn vocabulary!


This lesson will help you improve your reading, speaking, listening and vocabulary skills!
I'm looking forward to learning with you soon!
Happy Learning,
Brian R.
Lessons offered by this tutor
Feedback from students
Brian picks up a timely topic and that is always suitable for you. In addition to that when you request the topic, he looks for it or if you like, you can send the material to Brian. He is flexible. And of course his way of explaining is very good.

It was a great lesson for me as always because he is a good listener. Thank you so much!!

Thank you for our lesson! It was a full conversation. Today's article was about reopening goverment in the US. I was interested in this topic recently so I could enjoy very well. Maybe 25min was too short for this topic.

Thank you for today's lesson. Talking about latest news was very exiting. This time I asked a grammertical question and noticed it was dificult to exprain what I couldn't understand in English. Thanks to Brian's guess and help, that question could be solved. (It was writer's mistake!)

I had this lesson for the first time since September so I was a bit nervous. However it was enjoyable. Today's article was " How France's 'Yellow Vests' Differ From Populist Movemants Elsewhere" by NYT. It was reletevery difficult for me because there are a lot of words that I didn't know but I could learn new parspective of this news. In our lesson we piced up some words and made example. It was very helpful to learn new words. Thank you!