Pack French for Beginners (4 lessons)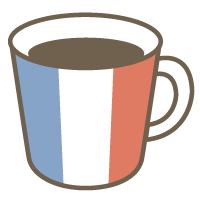 French

Grammar

Vocabulary
Learn French through small dialogues
This package of 4 lessons is

excellent for beginners who want to continue French studies and create a habit is a good way to learn faster.



You can take all 4 lessons in a row or spread them out over a 60 day period. Each lesson is

5
0 minutes
long.
Please note that a refund is not possible once the first lesson has been completed.
During the lessons I will help you make your first step in French by teaching you all the basics as: greetings, where you come from, your family, your hobbies, telling the time, asking questions, finding your way around, ..... To this end,

I will use small dialogues and through them you will learn pronunciation and vocabulary but also grammar and conjugation rules.
At the end of the session I will provide you an audio file to help you to practice your pronunciation.

I would be happy to help you start and improve in your path.

Lesson Pack Details:
This is a 4-lesson pack. You will be issued 4 free coupons when your first lesson is confirmed by the tutor so you can request the remaining lessons. Please note that all requests related to this pack must be taken within 60 days of the confirmation date.
Lessons offered by this tutor