Pack: French, talking about a text, intermediate to advanced level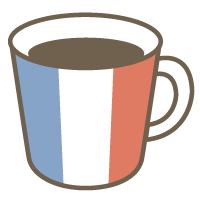 French

Reading

Vocabulary

Speaking
You want to better understand specific topics and to better express yourself about them ?
 Let me help you to become more confident in your skills in French !
Note: modules of 2 lessons, 25 minutes each.
Based on ed texts from newspaper and magazines, the purpose of this 2-sessions course is to read, understand, discuss, acquire varied vocabulary, and make you more confident orally.
During the first part, we will speak quickly about the theme. Then you will read the text, and I will make certain that the subject and the vocabulary are well understood.
During the second part, we will come back on what was learned during the first lesson, you will discuss using the new vocabulary, and you will make a summary of the text.
I will email you the lesson summary and notes.
Please note that it is advised to schedule the two courses in advance.
Lesson Pack Details:
This is a 6-lesson pack. You will be issued 6 free coupons when your first lesson is confirmed by the tutor so you can request the remaining lessons. Please note that all requests related to this pack must be taken within 60 days of the confirmation date.
Lessons offered by this tutor
Feedback from students
ずっとお世話になっていますが、初めての口コミです、彼女はとても満足度の高い先生です、こちらの下手な話を一生懸命理解してくれようとする姿勢にとても感謝しています そして実際に理解してくれるところがすごい。教え方も話し方も内容も非の打ち所がありません。にこやかで朗らかで優しくて、きっちり丁寧に教えてくれ、質問はわかりやすく説明してくれます。褒めるタイミングも上手ですね。レッスンはいつも充実しています。 Excellent !

c'était très bien/interessant d'avoir eu l'occasion de discuter sur l'actualité(séisme, pour aujourd'hui) pour apprendre les vocabulaires. Merci beaucopu Sylvie.

Merci Sylvie, La prochaine leçon, j'aimerai bien discuter de l'avis (idée?) sur la grande marque et la qualité chez vous/chez nous. Bon semaine+weekend.

いつもその日にならった新しい語彙や、正しい表現をレッスンのあとにフィードバックしてもらっています。2回のレッスンで1つの記事を扱い、記事を一緒に読んだあとは、記事の内容についてディスカッションします。記事の内容も多岐にわたっており、もう何カ月も続けて受講していますが、全く飽きません。1回のレッスンは30分で短めですが、とても充実した30分です。