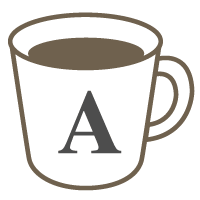 English

Vocabulary

Speaking
General Discussion
Let's have fun talking together about anything you want. If you are unsure of what you would like to talk about I will suggest a number of topics you may be interested in. Let's enjoy our time together.
Hello everyone,
Let's have fun talking together about anything you want. I also have a wide range of topics we can talk about. I would love to know the kinds of things you are interested in so I can make free conversation lessons JUST FOR YOU




みなさん、こんにちは。


皆さんと共に自由に会話し、楽しい時間を一緒に過ごしましょう。私は皆さんが興味ある幅広い話題が提供できます。皆さんが興味を持っている事柄を知りたいので、私と共に自由気ままなレッスンが可能です。


※最初に予約される時に、あなたの英語のレベルをskypeメッセージでお知らせ下さい。




※このレッスンは、教材なしで英語で自由に会話するクラスです。 お子さんの方は教材の準備等が必要となりますので、「子供の英語ABC」を予約していただけるようお願いします。



Lessons offered by this tutor
Feedback from students
久しぶりのレッスンで、近況を話しました。先生が作られたデコ電を見せてもらい、あまりのクオリティーの高さに驚きました。気軽に会話を楽しめるのがいいです。

It's quite helpful that Teacher Raven shares her experience and professional advice regarding to how to teach your children the second language (EX English or Japanese) successfully. She can explain English usages on Japanese as well, so it's quite easy to understand some words that you are uncertain. Besides, the different culture between UK and Japan is very interesting. Throughout her lesson, you can enjoy the fun of different point of views and the varieties of cultural thoughts.

Today was my 1st lesson. At first, I was surprised at making stories, but it was a really interesting thing. I'd like to book her class again and brush up my English. Thanks Roxy, see you soon!

久しぶりのレッスンでした。近くでおしゃべりしているかのようにリラックスして受けれるレッスンです。自然な表現と語句を少しずつレッスンの中で身につけていきたいです。次回もよろしくお願いします。

I really enjoyed her lesson and I'm sure that I will repeat again!