Italian for everyone! - 5-Lesson Pack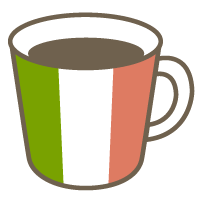 Italian

Good for beginners

Idioms

Grammar

Listening
Start understanding and speaking Italian from Day 1 with my special method! From complete beginners to advanced. 5 x 60min lessons
Start understanding and speaking Italian from Day 1 with my special method!
From complete beginners to advanced.
5 x 60min lessons
Lesson image credits:
ed by freepik
Material:
Original Material
Lesson Pack Details:
This is a 5-lesson pack. You will be issued 5 free coupons when your first lesson is confirmed by the tutor so you can request the remaining lessons. Please note that all requests related to this pack must be taken within 60 days of the confirmation date.
Lessons offered by this tutor
Feedback from students
イタリア語、初心者の私でも楽しく受講できました。一般のテキストでは分かりにくい文法の説明も、とても分かりやすく丁寧に教えていただきました。とても満足してます。初めは少し緊張してましたが、先生の説明や教科書通りではない授業は頭に残りやすくてお勧めです。これからも受講します!

日本語が流暢なので初心者には助かります。毎回あっという間に終わります。

レッスンパックの半分を受けましたが、毎回楽しい授業です。 日本語も流暢なので、初心者には大変助かります。

自分の希望に沿った内容に対応してくれます。 日本語もとても上手なので、意思疎通も完璧です。 自分の伝えたい言葉が、美しいイタリア語に変化していくのを見るのは(聞くのは)、とても楽しいです!

楽しい授業で1時間あっという間です。 理論的に教えてくださるところが、記憶に結びついてとてもいいです。