Quick conversation 15 minutes!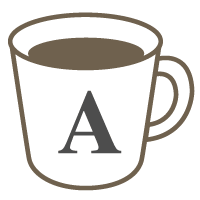 English
I want to know about you!
Sometimes its hard to find time in your busy schedule to speak English, these quick 15 minutes is easy to find time for, it can be done during lunch break or after you get home from work before dinner. You can have free talk in a r
elaxed enviroment and you can ask questions, practice using expressions, or learn new ones or do simple introductions.
Lessons offered by this tutor
Feedback from students
優しい先生で、わかりやすく話してくれます。あっという間に時間が経ってしまうくらい楽しいレッスンです。

She is very kind and easy to talk. She advices me better expressions. So thorough the daily conversation, we enjoy talking and learn useful expressions at the same time. I always appreciate her for the great lesson!!

Thank you for lesson! It was very good because we talked about Halloween and my part time job, my school life. I will send the pictures in my job. See you soon!

Nice talking to you. This was our first lesson, so I felt nervous a little, but I didn't have to be. You are very kind and try to listen to me carefully. You also correct my mistakes and type out in the chat box in a timely manner. You are the ideal tutor I have been looking for for a long time. I'm looking forward to our next lesson. 初めてのレッスンで緊張しましたが、そのような心配はいりませんでした。とても優しく、ミスも見逃さず、チャットボックスに書き込んで下さり、長い間、探していた理想の先生です。これから毎週レッスンが楽しみになります!

ナチュラルな言い方や適切な語彙をタイプしてくれるので、自分の間違いに気づく事が出来、とても満足感があります。 ただ話して終わりでは無く、必ず何かを学べるレッスンなので気に入っています。