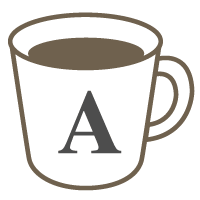 English

For Children
Primary Schoolers

Speaking
A Lesson for Kids and Teenagers Eager to Learn English!
Hello!

This is a lesson for children who are eager to learn English! I have been teaching Japanese children English since 2006. I think it is very important that kids enjoy learning English and exploring all that it can offer them.

There are a few basic requirements to enter this class:

- Can your child answer basic questions like:
"What's your name?", "How old are you?", "Where are you from?" "How are you?"

- Does your child enjoy speaking in English?
- Does your child have at least a basic reading level?

I've included a trial lesson to see if your child and I might be a match. Age can range from 6-18.

In this lesson, I can provide lesson materials, i.e. a book and CD.

Come check out my trial lesson. After the 10 minute lesson, I am happy to talk with mom or dad for 10 more minutes to answer any questions.



Material:
Textbook (We Can)
Lessons offered by this tutor
Feedback from students
今日も楽しいレッスンをありがとうございました!息子はMatthew先生にお会いできるのが毎週楽しみなようです

今週も写真などを楽しく取り入れていただきわかりやすく教えていただけました!ありがとうございます!

とても気さくな先生で、小5の息子も楽しかったと言っておりました。また受講したいと思います。

Matthew先生は毎回面白くて盛り上がるレッスンをしてくださるので、子どもも親に勧めてきます!いつもありがとうございます

Matthew先生のレッスンを、息子に久しぶりに受けさせていただきました。やっぱり楽しくて笑顔が絶えなかったそうです!今年もよろしくお願いします。