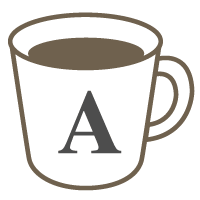 English

Good for beginners

Speaking
Suitable for those wanting to check their English level, find out which lesson is best for you or for counselling!
This lesson is useful if:

-you want to check your English level

-you're not sure which lesson to take

- you have any questions about your English, me or my lessons

- you want to see if I'm the right tutor for you.

Please let me know if you have any questions,

Have a nice day!

James
Lessons offered by this tutor
Feedback from students
本日初レッスン、写真のイメージよりも落ち着いていて、穏やかで話しやすい印象した。

It was my first time to attend Jame's lesson. I believe James is a suportive and professional teacher and he didn't encourage me to express my ideas or opinions, but also patiently tried to understand what I wanted to tell him. The next lesson with him will be much stimulating and exciting!

資格を持っていらっしゃる先生ということでレッスンをお願いしました。今までに住まれたポーランド、パリ、マドリッドについて話が盛り上がりました。非常に綺麗な聞き取りやすい南イングランドのアクセントで比較的ゆっくり目に話をしてくださいます。南イギリスアクセントフェチの方は是非。

短い時間でしたが、初めてにもかかわらず、和やかで充実したレッスンを受けることができました。レッスン最後に振り返り、 誤りを指摘していただき、次に繋げられます!また、よろしくお願いいたします。

這次主要上課是來確認自己的程度,也能讓老師了解自己的英文程度。 希望能透過閱讀新聞的課程來校正自己的發音、學習新單字,跟進時事之外,藉由最後總結老師會針對新聞詢問一些問題,藉由回答問題來練習自己的會話程度,我覺得蠻好的,是理想中的上課方式。當然每次都覺得在會話這一塊很弱,講話斷斷續續的,但是我也沒自信選擇會話課程,20-25分鐘來跟老師一對一會話,對我來說又太困難了哈哈哈哈,這種方式比較適合我這種閉俗的學生www另外老師真的很親切。 ___________________________________________ I choose this lesson to check my English level, and let teacher know my level. I hope I can improve my pronunciation, learn new vocabulary, know current events by reading news.In the end, teacher asks some questions, I answer the questions to practice my conversation. I LIKE IT, It is my ideal way to learn English. In the beginning, I want to book conversation but I am so nervous about chatting free topics. It is too hard to me. Finally, teacher is very kind!!!!!!!!!!!!!