French for Beginners (50 min)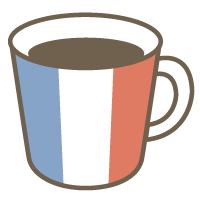 French

Pronunciation

Grammar

Vocabulary
Learn French through small dialogues
Great for beginners!

Are you eager to start speaking French but you don't feel totally comfortable?

I can help you make your first step in French by teaching you all the basics as: greetings, where you come from, your family, your hobbies, telling the time, asking questions, finding your way around, ..... To this end, I will use small dialogues and through them you will learn pronunciation and vocabulary but also grammar and conjugation rules.
At the end of the session I will provide you an audio file to help you to practice your pronunciation.

I would be happy to help you start and improve in your path.


Lessons offered by this tutor