English for Children Lesson Pack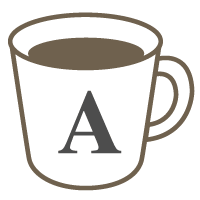 English
English for Children now at a discounted price!
Hello Kiddos!
Do you like a concrete and fun lesson? Would you like to advance your level of English? "English for Children" is the lesson for you!
In this lesson we will cover reading, writing, listening and speaking. This can be done with a lesson plan as seen below.
For every lesson, the student receives a lesson plan with activities to do. For example, if your child loves to read but cannot write as well, we can do a mixture of activities such as reading comprehension (reading and understanding a story) and then write brief summaries about the story.
If you would like to discuss what you would like your child to learn, then please book a trial lesson or message me in advance.

Homework is optional but can be given if requested.

Homework will be marked within 24 hours of submission to the tutor. Detailed feedback will be given within 24 hours of the lesson's completion.


(Detailed feedback includes new words learned in a lesson as well as a summary of the topics discussed).
Lesson Pack Details:
This is a 5-lesson pack. You will be issued 5 free coupons when your first lesson is confirmed by the tutor so you can request the remaining lessons. Please note that all requests related to this pack must be taken within 30 days of the confirmation date.
Lessons offered by this tutor
Feedback from students
Katrina is such a friendly and enthusiastic teacher. Highly recommended!

今回は、少し難しい語に挑戦!っていう感じのレッスンでした。とは言え、leg/arm/knee 等 知っておいてほしい単語ばかりでしたが。子供の反応(表情)が薄くて、先生に心配させてしまいましたが、当の本人はしっかり楽しんでいました。

回を重ねるにつれ、リラックスしてレッスンが受けれるようになってきています。今回は、先生が Spot の本を用意してくださり、知ってる単語が出てくるのがリラックスに繋がったようでした。

今回は名詞を学んでいました。先生が言わせようとしている単語は知っているはずなのに、ヒントに使われている単語が難しくて、???状態。でも、子供なりに楽しんでいるようで、いい経験をさせてもらっています。

小6の子の初レッスンでした。ビデオを見て、知ってる単語を言うアクティビティが一番楽しかった!と言っていました。単語を知らずにあまり言えなかったにも関わらず、子供って不思議です。30分の中でいろいろなアクティビティが経験できて嬉しかったようで、早く2回目のレッスンを受けたいと言っています。