English Lesson Pack for Junior High School Students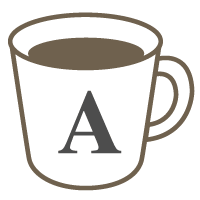 English

For Children

Vocabulary

Speaking
Easy Everyday English Speaking
I've had more than 2 years of practice teaching English Junior High School students, both in the real classroom, as well as online. So I have a very good idea of Japanese school students' interests as well as their difficulties with learning English. I have very basic Japanese language ability, and I know basic classroom phrases, such as, hajimemashyo, kurikaishite kudasai, wakarimasuka, yoku dekimashita. This is a series of 10 lessons where students will practice short dialogs using/featuring everyday situations. Simple grammar is introduced during the lessons as well as extensive functional vocabulary. However, the focus is on speaking practice. For each lesson a PDF will be sent to students beforehand, featuring plenty of colourful pictures as well as the full text of the lesson.
Here is a brief outline of the lessons:
1. What's your name?
We will practice saying your name and details about where you live.
2. Where is it?
We practice asking and answering questions about where objects are and where people are. This lesson uses mainly the Present Simple form of grammar. This means we are mainly talking about NOW time. You will also learn briefly about pronouns and contractions.
3. What are you doing?
In this lesson we practice using the Present Continuous Tense. We use it when we talk about things people do every day at the same time they are doing it.
4. Are you busy?
In this lesson we practice Continuous Tense some more. We also practice answering everyday questions and briefly look at Possessive Pronouns. Finally we will practice saying some common English names.
5. Where is the Restaurant?
In this lesson we learn how to ask and answer questions about places in the neighbourhood. We practice using prepositions and prepositional phrases of place, such as between, next to and behind.
6. What did you do yesterday?
In this lesson we talk about things that we did recently. We practice using Simple Past Tense, such as "I brushed my teeth," and "I went to Disneyland."
7. I'm looking for a shirt.
In this lesson we practice shopping for clothes. We use words for types of clothes such as jacket, shirt and gloves. We also use words for various colors and shapes.
8. I think that's my jacket.
In this lesson we describe items which belong to us, such as clothes. We use a few difficult sentences such as "I think that's my umbrella".
9. People Around the World.
In this lesson we practice asking questions using "wh" words such as where and what. We also practice answering questions about ourselves, such as our names; where we live, what language we speak, and what we do. We will use common verbs such as drive, eat, and listen to music
10. How many Bedrooms?
In this lesson we practice talking about a home (such as an apartment). We learn words about furniture and utilities, including nouns such as bedroom, stove, and elevator. We ask questions and hear answers about items in a home.


Material:
Textbook (Side by Side 1. 3rd ed. Pearson Longman, c2001.)
Lesson Pack Details:
This is a 10-lesson pack. You will be issued 10 free coupons when your first lesson is confirmed by the tutor so you can request the remaining lessons. Please note that all requests related to this pack must be taken within 90 days of the confirmation date.
Lessons offered by this tutor