Spanish Conversation - Beginner to Advanced.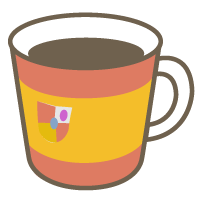 Spanish

Pronunciation

Listening

Speaking
Practice your conversational skills with a native Spanish speaker and receive feedback. Beginner to advanced.
*Beginner to advanced

Practice with a native Spanish speaker. These 30 minutes will give you the opportunity to practice your conversation skills and build up your confidence speaking Spanish.

*Beginner: with the help of visual presentations you will get an idea of the Spanish language and basic Spanish vocabulary.

* Intermediate: we can use English to clarify any terms or phrases but we will try to speak in Spanish as much as possible :)

*Advanced: Free style Spanish conversation

Feedback about terms and pronunciation are provided after the lesson.


Material:
Original Material
Lessons offered by this tutor
Feedback from students
簡単な本を一緒に読み進めています。 物語の中では同じ単語が繰り返し出てくるので、自然に覚えることができます。

久しぶりのレッスンでしたが、楽しく受講できました。 色々と新しい言葉や表現を教えていただきましたが、Vale la pena ( It's worth it.)は役立ちそうです。

今回は、料理、食事について学びました。 Salsaってソース全般を指す言葉だったんですね。 初めて知りました。身近な言葉をもっと勉強しないと。

I really enjoy reading Spanish with her! ¡Muchas gracias!

レッスンとしては、初めてでしたが、楽しく会話が出来ました。 次回は、もっと内容が理解できるようにしたいです。