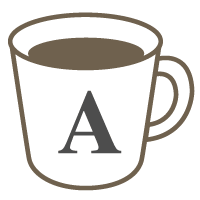 English

Listening

Speaking
General Discussion
Casual conversation. Feedback provided. Beginner to advanced levels (◕‿◕✿)
*Beginner to advanced


These 30 minutes will give you the opportunity to be spontaneous and practice your oral communication abilities. Practicing casual conversation helps you engage with more confidence in social occasions.
If you have a topic in specific that you would like to talk about please let me know. If not, I will provide one for you.

Feedback about vocabulary and pronunciation is provided after the lesson 。◕‿◕。
Material:
Original Material
Lessons offered by this tutor
Feedback from students
とてもアクティブな先生で毎回会話を楽しんでいます。 またフィードバックで難しい単語やフレーズを解説してくれるので助かります。

今回は、メキシコについてもっと詳しく教えてもらいました。 また、少しスペイン語も勉強しました。 とても内容の濃い30分間でした。 また、先生が話した内容はフィードバックにしっかりと記載されているので、そのことについてもっと質問して、会話を広げていきたいと思います。

とても楽しいレッスンでした。 なんといっても聴き取りやすく、話しやすいです。 フランスの話、メキシコの話など次々に話が続いていきます。 少しスペイン語のことも質問したりして、あっという間に30分が過ぎました。 どんどん話ができますので、トピック、質問などを用意しておくと、さらによいレッスンができると思います。

英語のレッスンは、初めてで少し緊張して上手く話せませんでしたが、 次回は、もっと会話できると思います。 楽しい時間が過ごせました。

I always enjoying talking with her. And she always gives me good feedbacks.