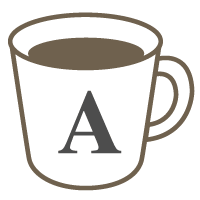 English

Good for beginners

Test Prep
TOEIC

Vocabulary
Describe a picture and learn new words and phrases!
In this lesson, I will send you some pictures and encourage you to describe what you see. You will learn new words and phrases, especially adjectives. I will also help you to improve your grammar and sentence structure.

This lesson is good for students of all levels and ages. It can also be a good lesson for anyone wishing to take the TOEIC exam.

Look at the Lesson Picture. How would you describe it to me?

Let me know if you have any questions!

James
Lessons offered by this tutor
Feedback from students
絵を見て説明したり、質問に答えたりしました。いろんな表現を学べて楽しかったです。Jamesはいつも安定しています。

TOEICなど試験英語ばかり勉強していたためか、何気ない動作や表情を言い表せなくなっている事に気づかされます。先生の質問の仕方も上手ですし、英語で自然に言う場合の表現なども丁寧に教えてくれます。

知らなかった単語や言い回しを沢山教えてもらいました。また、小さなミスを見逃さず、正してくれます。ある程度話ができるレベルだと、会話をしていて誰も小さな間違いを正してくれません。自分がずっと正しいと思って、よく使っていた言い回しを直してもらったので、Jamesが教えてくれて感謝しています。

きちんとミスを聞き取ってくれて、細やかに丁寧に説明して頂きました。

The teacher is professional.He will correct you and give you a lot of feedbacks! That's PERFECT!