English Reading Lesson Pack 5 for the price of 4!!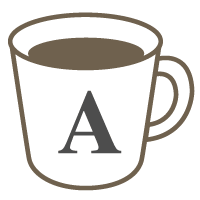 English

Pronunciation

Reading

Vocabulary
Get 5 lessons for the price of 4!!! Pronunciation, Building Vocabulary, Reading Out Loud, Explaining, Understanding
For this lesson, I currently offer "The Hunger Games", "Harry Potter and the Sorcerer's Stone", "Happiness Now", and "Follow your Heart", "Norwegian Wood" (I only offer this to people over the age of 18 because it is a very adult book), and "The Husband's Secret", but
if you'd rather read a different book, or need a lower level book, please say so in a message when booking so that I can prepare a more suitable book for you!! :)
In this lesson, I will read each paragraph or sentence out loud first (whatever you feel more comfortable with), then you will read the paragraph or sentence out loud, and I will correct anything you mispronounce. After reading the sentence or paragraph, we will go over each word and sentence that you need help understanding.
If you do not have the book, I can send it to you through email, message, or Skype.
*A passage from "The Hunger Games."
'Whatever words they use, the real message is clear. "Look how we take your children and sacrifice them and there's nothing you can do. If you lift a finger, we will destroy every last one of you. Just as we did in District Thirteen."'
* A passage from "Harry Potter and the Sorcerer's Stone."
'Ron dropped his wand. Hermione Granger, telling a downright lie to a teacher? "If they hadn't found me, I'd be dead now. Harry stuck his wand up its nose and Ron knocked it out with its own club. They didn't have time to come and fetch anyone. It was about to finish me off when they arrived."'
*A passage from "Happiness Now."
'Relationships are tricky! The strategies we think SHOULD work, don't work! The strategies we think WON'T work, do work.. Impressing people: When we try to impress people - by proving that we are clever or rich or cool - people can see through us. And then we look silly.'
*A passage from "Follow your Heart."
'-"My life is a series of lessons I need, happening in perfect order." (The healthiest approach, guarantees maximum peace of mind.) -"Life is a lottery, but I make the most of whatever comes along." (The next best option - offers average quality of life.) -"Why do bad things always happen to me?" (Guarantees maximum misery and frustration.)'
*A passage from "Norwegian Wood."

"

The one thing I envy you for is having a terrific girlfriend like Hatsumi."

Nagasawa shut up and ate. When dinner was over he said, "You know,

Watanabe, I have this feeling like, maybe 10 years or 20 years after we get out of this place, we're going to meet again somewhere. And one way or another, I think we're going to have some connection." "Sounds like Dickens," I said with a smile.

"I guess it does," he said, smiling back. "But my hunches are usually right."

The two of us left the dining hall and went out to a bar. We stayed there drinking until after nine.

"Tell me, Nagasawa," I asked, "what is the "standard of action' in

your

life?"

"You'll laugh if I tell you," he said.

"
No
I won't."
"All right," he said. "To be a gentleman."
I didn't laugh, but I nearly fell off my chair."


*A passage from "The Husband's Secret."

"
Without warning, the biscuit slipped from Rachel's fingers and she hunched
over,
as if she could duck the first punch, but it was too late, it had her. It had been a long time since it was as bad as this. A wave of pain, as fresh and shocking as that first year when she woke up each morning and for one instant forgot before she was punched in the face with the realization that Janie wasn't in the room down the hallway, spraying herself with too much sickly Impulse deodorant, pasting orange makeup over her perfect seventeen-year-old skin, dancing to Madonna."
I will send you a brief review on the points I think need more focus. I will also go over anything major with you at the end of the lesson if there is time.
Lesson Pack Details:
This is a 5-lesson pack. You will be issued 5 free coupons when your first lesson is confirmed by the tutor so you can request the remaining lessons. Please note that all requests related to this pack must be taken within 35 days of the confirmation date.
Lessons offered by this tutor
Feedback from students
Departures come with challenges. It's always hard to read through the first three or four chapters of a book. Elaina helped me all the way to chapter 5 in this lesson pack. I couldn't have done that in such a short period of time without her. Now that the story has picked up. It's becoming more exciting. I think I can keep reading and reach the end of the book. Thank you so much!

I'm reading a fiction novel with Elaina. I explain the stories in the chapters I read over the week, and then read forward together. Elaina helps you to understand the story, words, phrases, anything you are stuck with. Very enjoyable, meaningful lesson.

It's totally fun to read books with Elaina. I keep reading between lessons and in the next lesson, we resume reading from the line after the line I have read. Elaina helps me with words and contexts. When it comes to improving your pronunciation, she is best.

Elaina先生と洋書を読んでいます。気楽に受けられて、続けやすいです。発音や語彙が鍛えられます。「この表現は今では使われない」とか、ネイティブならではの情報ももらえて勉強になります。