English Reading Lesson Pack 5 for the price of 4!!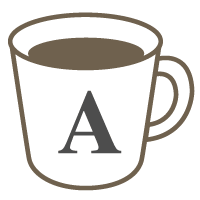 English

Pronunciation

Idioms

Grammar

Listening
Get 5 lessons for the price of 4!!! Pronunciation, Building Vocabulary, Reading Out Loud, Explaining, Understanding
For this lesson, I currently offer
FICTION:
"The Hunger Games",
"Harry Potter and the Sorcerer's Stone",
"The Husband's Secret" (Student must be 18 or older)
"The Gender Game"

NONFICTION:
"Happiness Now",
"Follow your Heart",
"The 5 Love Languages" (Student must be 18 or older),
"Your Money or Your Life",
"Who Moved My Cheese?",
"How to Win Friends and Influence People",

If you'd rather read a different book, or need a lower level book, please say so in a message when booking so that I can prepare a more suitable book for you!! :)

In this lesson, I will read each paragraph or sentence out loud first (whatever is best for your level), then you will read the paragraph or sentence out loud, and I will correct anything you mispronounce. After reading the sentence or paragraph, we will go over each word and sentence that you need help understanding.
After the lesson, I will send you a list and recording of all trouble words you had during the lesson.

If you do not have the book, I can send it to you through email, message, or Skype.

I will send you a brief review on the points I think need more focus. I will also go over anything major with you at the end of the lesson if there is time.
Lesson Pack Details:
This is a 5-lesson pack. You will be issued 5 free coupons when your first lesson is confirmed by the tutor so you can request the remaining lessons. Please note that all requests related to this pack must be taken within 35 days of the confirmation date.
Lessons offered by this tutor
Feedback from students
Elaina는 올바른 발음과 올바른 표현을 배우고 싶은 학생들에게 아주 좋은 선생님입니다. 그녀는 수업 중에 결코 서두르는 법이 없고 학생이 이해할 때까지 기다려 줍니다. 그리고 이해를 돕기 위해 언제나 친절하게 설명합니다. 무엇보다도 그녀의 좋은 점은 내가 틀리게 말한 영어 표현을 바르게 고쳐줄 뿐만 아니라 그렇게 고친 올바른 문장을 전부 메세지로 입력해 줍니다. 덕분에 수업 중에 대강 듣고 넘어갔던 표현을 수업이 끝난 후에 제대로 복습할 수 있습니다. 그리고 그녀의 막강 피드팩을 소개하면... 그녀는 매번 수업이 끝난 후에 내가 잘못 발음한 단어들을 직접 읽으며 촬영한 영상을 보내줍니다. 처음 영상메세지를 받고는 깜짝 놀랐습니다. 하지만 그것이 무척 도움이 된다는 것을 알게 되었습니다. 수업이 끝난 후에 보내준 영상을 몇 번 반복해서 듣고 그녀의 입술과 혀의 움직임을 직접 보면서 따라하다보면 내가 어떤 발음을 고쳐야할 지 잘 알 수 있어서 참 좋습니다.

1年以上かかって(笑)、ようやく1冊 読み終えました。達成感は半端ないです!すぐに次の本も薦めてくれて、また次の一年(?)が楽しみです。

Departures come with challenges. It's always hard to read through the first three or four chapters of a book. Elaina helped me all the way to chapter 5 in this lesson pack. I couldn't have done that in such a short period of time without her. Now that the story has picked up. It's becoming more exciting. I think I can keep reading and reach the end of the book. Thank you so much!

I'm reading a fiction novel with Elaina. I explain the stories in the chapters I read over the week, and then read forward together. Elaina helps you to understand the story, words, phrases, anything you are stuck with. Very enjoyable, meaningful lesson.