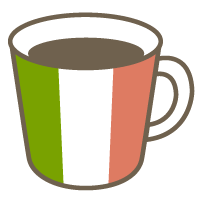 Italian

Good for beginners

Speaking
General Discussion
Italian for beginners
Ciao, are you planning to travel to Italy, or want just to learn Italian for yourself?!
Here we will see a simple dialogues which you will be able to start using right away even with native speakers. It will be a lot of new vocabulary and practicing of speaking.

I know how it is to learn a foreign language, during my life I learn 6 language and now I can speak easily in 3 of them, others I still understand.
Why Italian? Because it is such a beautiful language!
Why me to teach you?
Because I am living in Italy and I have my own materials which I will use to teach you, it will be a lot of fun!
Lessons offered by this tutor