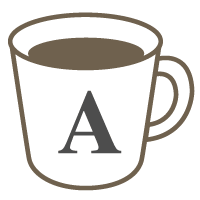 English

Reading
News/Current Affairs
Using written English to practice all skills
Using an article relating to a topic of the student's interest, the student reviews and prepares a summary of the article and the tutor prepares vocabulary items and discussion questions for the student. This lesson is a great opportunity to practice reading, writing, grammar, vocabulary, pronunciation, conversation and critical thinking skills.
Lessons offered by this tutor
Feedback from students
I enjoyed talking with you. I'll prepare an interesting topic for a next lesson.

Nathaniel 先生のレッスンを受講し続けて半年近くになります。このレッスンでは,毎回,先生がセレクトした記事の中から1つを生徒がピックアップし,それをもとにディスカッションしていきます。記事の選択のバラエティに富んでいるので,ボキャブラリーの構築にも役立ちますし,先生は生徒が話しやすいように上手に誘導してくださるので,毎回,時間が経つのが早く感じるほどです。

Thank you very much for the nice talk ! I understood the nuances of idiomatic and figurative expressions. Let me send you my writing of the short synopsis.

I'm so sorry I was late for the lesson. I enjoyed this lesson, though this topic was challenging for me. 不手際でレッスン開始が遅れてしまいましたが、非常に充実したレッスンでした。事前にエッセイを選び、それに関する意見交換をします。希望すれば要約の添削やプロンプトを送ってくれます。新出単語が多く自分の単語力のなさを痛感しましたが、堅苦しくなく、楽しくレッスンをしてくれます。最初のアイスブレイクで雑談しすぎちゃうくらい、仲良くなれる、話しやすい先生です。

記事を活用した授業で、楽しく意見交換が出来ました。ありがとうございます。 Thank you for your meaningful lesson!!