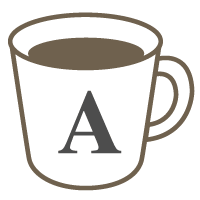 English

For Children

Idioms

Grammar

Listening
Learn common English idioms and how to use them!!
We use idioms every day in English, something that textbooks don't typically teach; like slang.
Slang example: I'm gonna go out. = I'm going to go out.
We also like to make up words and change the meaning of other words.
For example: Brain dump = A 'brain dump' is when you have a lot going on in your head (worries, stress, subconscious negative things, etc.), and you get it all out and organized by writing down everything in your head either on paper or the computer. You can also achieve this by ranting to someone close to you. Another example: "I suck!!" Sam said after failing the test. = When you say 'I/you/we/they suck,' you don't mean to suck something literally. You mean that you (I/you/we/they) are really bad at something, or you are disappointed in one's own or another's actions.

Idioms (and slang) are a very important part of English speaking. In this lesson, we will go over different and common idioms natural speakers use, break them down to make sure you fully understand the meaning, and then learn how to use them in situations/conversations.
Lessons offered by this tutor
Feedback from students
This idioms trial lesson was fun. I really enjoy her class. Also, she told me a useful idiom and familiar one. Then practiced how to use this in a conversation. It motivates me and tried to use in my actual life. I believe it will help my English life more!

イディオムを教えてくれるレッスンに体験で申し込みました。とにかく発音が綺麗なのと、例文がわかりやすく短い時間ながらも非常に勉強になりました。またエレーナ先生のレッスンに申し込んでみようと思います。

いつも明るく楽しい先生です。 PODCASTの中で、wearher A or B を使われていたので、自分でもいろいろ調べたのですが、状況によって意味が異なり、ちょっと扱いにくいと感じていたので、お聞きして例文を挙げていただきました。タイピングも早く、わからない単語はわかりやすい言葉に置き換えていただけるのでいつも助かっています。英語は可能ならばリスニング、スピーキング、ライティング、ヒアリング、を均等に伸ばしたいと思っていますが自分の努力次第だと思っています。Elaina講師は天真爛漫で素敵な講師です。今なら時差も少ないので受講しやすと思いますよ!

久しぶりのレッスンでした。 今日は今までの復習のような感じで良かったです。どんどん新しいイディオムを習ってもたまには振り返らないと忘れることがあるので。 終始笑顔でいつも明るい先生です。 今はタイにおられるので、気温が驚くほど高く湿度も高いと聞いてびっくりしました。同じアジアでもそんなに違うんですね。楽しいレッスンでした。ありがとうございました!