Free Talk in English Lesson Pack (10 Lessons)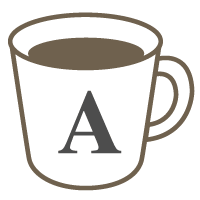 English
Save on Free Talk in English lessons (25 minute)
Save on Free Talk in English classes (12% off!)

This lesson pack is valid for the following classes: Free Talk in English (25 Minutes)

The coupons will be vaild for 77 days.

Students can use this lesson pack for 10 free talk lessons. You can take all 10 lessons in a row or spread them out over a 70 day period.

Please note that a refund is not possible once the first lesson has been completed.

In additon, please note that classes do not come with lesson review.
Lesson Pack Details:
This is a 10-lesson pack. You will be issued 10 free coupons when your first lesson is confirmed by the tutor so you can request the remaining lessons. Please note that all requests related to this pack must be taken within 77 days of the confirmation date.
Lessons offered by this tutor
Feedback from students
前回10回のフリートークレッスンパックを消化してしまったので、新たにレッスンパックを申し込みました。 Rhys先生とのレッスンは自分にとっては非常に重要なバロメーターとなっている部分があり欠かせません。英語の勉強を始めた友人にも紹介しましたが、丁寧に対応してくれるRhys先生は非常に助かると言っていました。また継続してレッスンを受講して行きたいと思います。

Thank you for the useful lesson! Today we started conversation about lawsuit. I was glad I noted some words for talking about a trial, otherwise I might not be able to talk about this topic such well. From lawsuit, our topic jumped to blood types, I can't tell why, and then to Canadian politics. It was very fascinating. And I realized that still I'm not good at making interrogative sentences, especially using what/when/why/who/how.

自分の英語学習の一つのバロメーターとして週に2回くらいのペースでRhys先生のレッスンを受講して来ましたが色々な気付きがありました。 今後も継続して受講して行きたいと思います。お勧めの先生&レッスンです。

10回のレッスンパックの9回目。いつもながら、フリートークレッスンにも関わらず勉強になることが多い。単に会話に慣れるだけでなく、言い回しや語彙といった部分に踏み込んで教えてくださるのでお勧めです。

Thank you for an enjoyable lesson! This time we talked about Paralympics sports. It was hard to explain about what are those event like but the lesson was very useful.