Free Talk in English Lesson Pack (10 Lessons)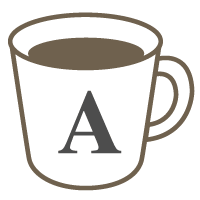 English
Save on Free Talk in English lessons (25 minute)
Save on Free Talk in English classes (12% off!)

This lesson pack is valid for the following classes: Free Talk in English (25 Minutes)

The coupons will be vaild for 70 days.

Students can use this lesson pack for 10 free talk lessons. You can take all 10 lessons in a row or spread them out over a 70 day period.

Please note that a refund is not possible once the first lesson has been completed.

In additon, please note that classes do not come with lesson review.
Lesson Pack Details:
This is a 10-lesson pack. You will be issued 10 free coupons when your first lesson is confirmed by the tutor so you can request the remaining lessons. Please note that all requests related to this pack must be taken within 70 days of the confirmation date.
Lessons offered by this tutor
Feedback from students
Thank you for our lesson. It was very enjoyable as usual. In this lesson we talk about a shower epiphany, pronunciation difference of player/prayer, takigyo (to pray under water fall) and a kaitensushi (conveyor belt sushi) restaurant. This time I talked some topics without preparation so I'm relieved that Rhys seemed to understand my explanation about takigyo and fanny recebt trend of takigyo.

Thank you for our lesson! It was very enjoyable as usual. Today we talk about effect of snow, a trip of Kanazawa city and other sightseeing spot. Thanks to Rhys can understand Japanese, I can ask about some words that I can't transrate English directory. This time it was もったいない or 茶屋. During this lesson, we couldn't find how to explain 茶屋 in English though. ( According to japan-guide.com, A Chaya is an exclusive type of restaurant where guests are entertained geisha who perform song and dance.)

Thank you for enjoyable lesson! During the lesson, despite Skype announced "poor connection" my side had no problem. Today we talked about domestic trips in Canada and Japan, and then Rhys described that different of 'look' 'see' 'watch' for me. That was very useful. Thank you.

Thank you for enjoyable lesson! It was very useful as usual. Sometimes I feel disappointing after lessons because my conversation skill is worse than I thought. Even though I prepare topics and practice some expression, once conversation start I forget almost all. This lesson was so. But thanks to Rhys, I could have nice useful time. I really appreciate!

Thank you for your lesson. It was useful and enjoyable as usual. In this lesson we practced phrase of "run out" and difference of "run" and "ran". It is very helpful that Rhys pick up some words and phorases in free conversation. And I could hear reality about legalization of cannabis in Canada. It is one of fascinating things of online lesson. You can learn real life of foreign country.