Free Talk in English Lesson Pack (10 Lessons)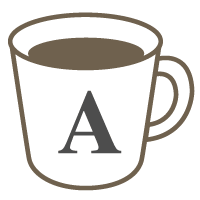 English
Save on Free Talk in English lessons (25 minute)
Save on Free Talk in English classes (12% off!)

This lesson pack is valid for the following classes: Free Talk in English (25 Minutes)

The coupons will be vaild for 77 days.

Students can use this lesson pack for 10 free talk lessons. You can take all 10 lessons in a row or spread them out over a 70 day period.

Please note that a refund is not possible once the first lesson has been completed.

In additon, please note that classes do not come with lesson review.
Lesson Pack Details:
This is a 10-lesson pack. You will be issued 10 free coupons when your first lesson is confirmed by the tutor so you can request the remaining lessons. Please note that all requests related to this pack must be taken within 77 days of the confirmation date.
Lessons offered by this tutor
Feedback from students
It was the first lesson in three weeks with Rhys. I hope he had a good vacation time. In today's lesson our conversation started from difference between "take refuge" and "evacuate", about hurricane/typhoon, to culture difference between Asian and Westerner. We could talk about wide range topics in less 30 minutes as usual. Thank you for enjoyable lesson!

Thank you for the enjoyable lesson! During today's lesson, apparently some construction was going on Rhys' room but there was no problem for conversation. He uses a good mic to keep conversation clear. I'm glad that he has great professionalism.

Thank you for the enjoyable lesson! We started this lesson by talking about what characters are popular among kids these days. Rhys is obviously familiar with Japanese characters more than me thanks to lessons with Japanese kids. And topics shifted to usage of "such", and turned to be about freedom of expression. I could learn that crisis of freedom of expression didn't happen just in Japan. It is surprising that we contain such many topics in about 30min.

Thank you for the enjoyable lesson. Today's main theme was about dictionaries because I finally bought a new dictionary APP. Rhys studies French and Japanese so we had good conversation about dictionaries. I did't think that we can talk about it such a long time. It was really fun.

I was mistaken start time of this lesson and couldn't have worm up time before the lesson. I hope I could speak English better than I remember. In this lesson we talked about the way of learning a foreign language. These days there are a lot of type of lessons, it make us struggle to know which one is the best for the person. Rhys has many experiences of learning languages, so his opinion is reliable.