Free Talk in English Lesson Pack (10 Lessons)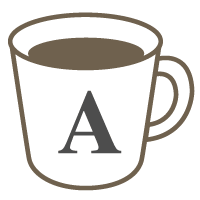 English
Save on Free Talk in English lessons (25 minute)
Save on Free Talk in English classes (12% off!)

This lesson pack is valid for the following classes: Free Talk in English (25 Minutes)

The coupons will be vaild for 70 days.

Students can use this lesson pack for 10 free talk lessons. You can take all 10 lessons in a row or spread them out over a 70 day period.

Please note that a refund is not possible once the first lesson has been completed.

In additon, please note that classes do not come with lesson review.
Lesson Pack Details:
This is a 10-lesson pack. You will be issued 10 free coupons when your first lesson is confirmed by the tutor so you can request the remaining lessons. Please note that all requests related to this pack must be taken within 70 days of the confirmation date.
Lessons offered by this tutor
Feedback from students
Thank you for enjoyable lesson! Today we talk about from eyelash extensions to ink cartridges for printers. I can't remember why topics jumped such dramatically though it was very fun.

Thank you for our lesson. It was enjoyable as usual. Today we talked about Olympics. Actually I prepared the other topic for today's lesson. But I believe that a conversation of unexpected topic is one of good things of a free talk lesson.

Thank you for a enjoyable lesson! Today we talk about strong/weak hands and my experience of language exchange. Rhys is familiar with linguistic history ang it help my interest in language to extend.

Thank you for enjoyable lesson! Today we talk about a documentary movie and language differences. Both are hard to explain even if in Japanese. So I'm glad that Rhys somehow understood what I wanted to say and dug into the topics.

As usual today's lesson was very enjoyable. We talk about a funeral, Skype trouble, how to remember new words and transcripts of movie. Wow we had a lot of topics. In today's lesson I struggled to find words often. I feel my improvement of English goes back and forth.