Free Talk in English Lesson Pack (10 Lessons)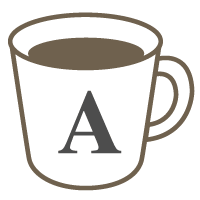 English
Save on Free Talk in English lessons (25 minute)
Save on Free Talk in English classes (12% off!)

This lesson pack is valid for the following classes: Free Talk in English (25 Minutes)

The coupons will be vaild for 70 days.

Students can use this lesson pack for 10 free talk lessons. You can take all 10 lessons in a row or spread them out over a 70 day period.

Please note that a refund is not possible once the first lesson has been completed.

In additon, please note that classes do not come with lesson review.
Lesson Pack Details:
This is a 10-lesson pack. You will be issued 10 free coupons when your first lesson is confirmed by the tutor so you can request the remaining lessons. Please note that all requests related to this pack must be taken within 70 days of the confirmation date.
This tutor is currently on leave or vacation.
Lesson requests can be made after Aug 22, 2018.
Lessons offered by this tutor
Feedback from students
Thank you for your enjoyable lesson! Today's Skype connection was sometimes worse probably due to the typhoon. Today we talked about heat wave and the drawing class that l had. When I try to talk about unprepared thing, still my English will be messy. Thanks to Rhys's patient and imagination l was able to continue conversation.

Thank you for a enjoyable lesson! Alike last week, my skype had a trouble though Rhys helped me to recover it. Today's topics are about museums, rules in Japan and then diversity. In order to talk about these kind of social issues more actively, I'd like to improve my English skill much better.

Thank you for today's lesson! It was enjoyable as usual although my skype had a trouble in the begining. Today, we talked about the topics around movies. I'm glad that Rhys always look up a dictionary when I ask about new words or grammars and teach me precisely.

Thank you for our lesson. Today we talk about the noise from upstairs, difference of borrow, rent and lend, and my experience of a drawing lesson. It was really fun and useful as usual!

Thank you for today's lesson. It was fun as usual. Today, Rhys seemed to have some computer trouble but our lesson was able to go on without any problem.