Free Talk in English Lesson Pack (10 Lessons)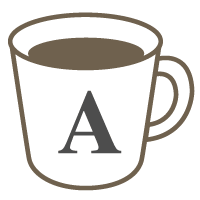 English
Save on Free Talk in English lessons (25 minute)
Save on Free Talk in English classes (12% off!)

This lesson pack is valid for the following classes: Free Talk in English (25 Minutes)

The coupons will be vaild for 77 days.

Students can use this lesson pack for 10 free talk lessons. You can take all 10 lessons in a row or spread them out over a 70 day period.

Please note that a refund is not possible once the first lesson has been completed.

In additon, please note that classes do not come with lesson review.
Lesson Pack Details:
This is a 10-lesson pack. You will be issued 10 free coupons when your first lesson is confirmed by the tutor so you can request the remaining lessons. Please note that all requests related to this pack must be taken within 77 days of the confirmation date.
Lessons offered by this tutor
Feedback from students
This time I asked Rhys to correct my English by showing the chat that I had with Amazon customer service staff. There was one sentence that I couldn't understand. But it turned out that the Amazon staff wrote a grammatically wrong sentence. It couldn't be helped that I couldn't understand. I was a bit relieved. Thank you!

Thank you for the enjoyable lesson! In addition to daily conversation, I asked Rhys about difference between EVERY and ALL. He showed me two links and taught the basic rules of grammar. That rules were simple! But, as he said, it's simple but easy to forget. Each time I ask him grammatical question, he shows me good link. It's very helpful!

In today's lesson, other than usual conversation I could learn new way to use a dictionary. I didn't know what "collocation" means, although I've seen this word often in my dictionary. It was very useful. Thank you!

日本語がとても流暢で、英語の発音も綺麗です。 とても会話が上手で、英語の間違いも指摘してくれます。 日常会話からとにかく英語をしゃべって慣れるというスタイルで勉強ができます

Thank you for today's lesson! Rhys always keeps natural conversation carefully and sometimes corrects my mistake soon, these balance are really helpful. Today we talked about cultural appropriation that was hot topic among Japanese women now. I hope I could explain what it was correctly.