Free Talk in English Lesson Pack (10 Lessons)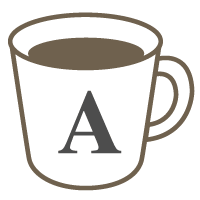 English
Save on Free Talk in English lessons (25 minute)
Save on Free Talk in English classes (12% off!)

This lesson pack is valid for the following classes: Free Talk in English (25 Minutes)

The coupons will be vaild for 70 days.

Students can use this lesson pack for 10 free talk lessons. You can take all 10 lessons in a row or spread them out over a 70 day period.

Please note that a refund is not possible once the first lesson has been completed.

In additon, please note that classes do not come with lesson review.
Lesson Pack Details:
This is a 10-lesson pack. You will be issued 10 free coupons when your first lesson is confirmed by the tutor so you can request the remaining lessons. Please note that all requests related to this pack must be taken within 70 days of the confirmation date.
Lessons offered by this tutor
Feedback from students
I was a bit nervous because it was a first lesson after three week off. But I could enjoy our lesson thanks to Rhys as usual. Thank you!

Today's lesson were started with the topic of movie award, loyal wedding, and about a church. I didn't expect to talk about a church and many unfamiliar words appeared. But Icould enjoy the cinversation. Thank you! 今日の話題は映画賞、ロイヤルウェディング、そして教会についてでした。教会が話題となるのは予想外だったので、馴染みのない単語もたくさん登場しましたが、楽しかったです。ありがとうございました。

Today's lesson started with expression of weather and then practiced pronunciation of R and L sounds. It was very useful that Rhys show me some R and L words on chat and pictures of tongue position.

Thank you for your feedback. It is very useful as usual.

In today's lesson, I tried to describe about 'noh' which Japanese traditional play. And I noticed that it rather hard to say how I felt than what was it. Rhys always listen patiently until end of my talking, it's very helpful. Thanks! 今日のレッスンでは、英語で日本の伝統芸能である能の説明に挑戦。 どういうものかを説明するより、どう感じたかを説明する方が難しいですね。 リース先生はいつも私が喋り終えるまで辛抱強く待って下さるので、ありがたいです。