Free Talk in English Lesson Pack (10 Lessons)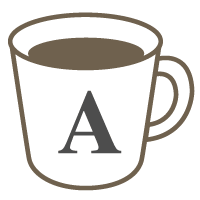 English
Save on Free Talk in English lessons (25 minute)
Save on Free Talk in English classes (12% off!)

This lesson pack is valid for the following classes: Free Talk in English (25 Minutes)

The coupons will be vaild for 77 days.

Students can use this lesson pack for 10 free talk lessons. You can take all 10 lessons in a row or spread them out over a 70 day period.

Please note that a refund is not possible once the first lesson has been completed.

In additon, please note that classes do not come with lesson review.
Lesson Pack Details:
This is a 10-lesson pack. You will be issued 10 free coupons when your first lesson is confirmed by the tutor so you can request the remaining lessons. Please note that all requests related to this pack must be taken within 77 days of the confirmation date.
Lessons offered by this tutor
Feedback from students
Thank you for enjoyable lesson! This time was like a listening test and my score was maybe 85 or 90%. In the end I was able to understand what Rhys said but some points were still vague. I need more listning practices!

Thank you for your enjoyable lesson! In this lesson, our conversation jumped to many topics, from wether in Canada to how stay at airport during layover. It is still challenge to me to talk about unexpected topics. I want to improve my improvisation taling skill.

Thank you for an enjoyable lesson! Today we started our conversation about expression of marriage. I wondered if it's common among English speaking countries that they often talk about how long it lasts when it comes to marriage. And other topics were about a belly button of drawn bear, a football match and severe cold wether. So variety of topics in just 25 minutes!

Thank you for an enjoyable lesson! The biginning of the lesson, we talked about severe weather of Canada. And I could learn about freezing rain. I've seen Photos of a traffic light coated by icicles and wondered how it was made. Freezing rain makes those ice sculptures! It is one of benefits of online lesson that you can learn foreign country's present circumstances in person.

Thank you for enjoyable lesson. This was the first time I spoke English in over two weeks, so I was nervous a bit befor a lesson. But thanks to Rhys's help I could enjoy English conversation as usual.