Free Talk in English Lesson Pack (10 Lessons)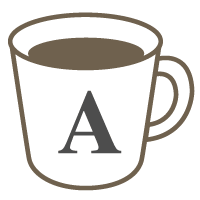 English
Save on Free Talk in English lessons (25 minute)
Save on Free Talk in English classes (12% off!)

This lesson pack is valid for the following classes: Free Talk in English (25 Minutes)

The coupons will be vaild for 77 days.

Students can use this lesson pack for 10 free talk lessons. You can take all 10 lessons in a row or spread them out over a 70 day period.

Please note that a refund is not possible once the first lesson has been completed.

In additon, please note that classes do not come with lesson review.
Lesson Pack Details:
This is a 10-lesson pack. You will be issued 10 free coupons when your first lesson is confirmed by the tutor so you can request the remaining lessons. Please note that all requests related to this pack must be taken within 77 days of the confirmation date.
Lessons offered by this tutor
Feedback from students
Thank you for the useful lesson. I learned a new expression " just as... as" in today's lesson. When I struggled to find a good words to explain my thoughts, Rhys carefully asked what I wanted to say and suggested this expression. This lesson style suit to me. Thanks!

Thank you for the today's lesson. Sometimes I feel I can speak English well, and the other time I feel I back to a beginner. I don't know why, but in today's lesson, I had a hard time to come up with right words to express my thoughts. Maybe because of topics, or because of my condition. But having said that, we could talked about many topics thanks to Rhys. Thank you!

Thank you for the today's lesson! Just before this lesson started, I sent a flowers photo to Rhys and we started today's lesson by talking about that flower. Its petals were really characteristics. It is hard to explain even in Japanese. So I thought it was good material for practicing speaking English. But in the end, I couldn't find good way to explain what shape of the flower's petals. These days, I have hard time to find new topics because I can't go out and experience new things due to the coronavirus. Using picture might be good way to bring new topics.

Thank you for the today's lesson! Is was fun as usual. Today's topics were about my stomachache, chess and effects of covid-19. I'm not familiar with chess but it was fun to know about new thing. I didn't know there was a score system among chess players.

Thank you for the enjoyable lesson! Today's topics were a bit tough. It started about NHK podcast, we talked about how public broadcasting programs were seen by people, and about history revision, then about a false science. Although topics were difficult, I think I could speak better than my expectation thanks to Rhys.