Kids Lesson Pack (10 Lessons)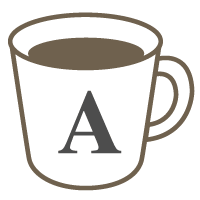 English

For Children
Save on kids classes!
Save on kids classes! (11% off!)

This lesson pack is valid for the following classes: Rhys Sensei's Super Fun Kodomo Eikaiwa, Describing Pictures for Kids, Reading Short Stories for Kids.

The coupons will be vaild for 77 days.

Students can use this lesson pack for 10 kids lessons. You can take all 10 lessons in a row or spread them out over a 70 day period.

Students must clearly indicate which class they would like to book upon reservation.

Please note that a refund is not possible once the first lesson has been completed.

In addition, please note that classes do not come with lesson review.
Material:
Original Material
Lesson Pack Details:
This is a 10-lesson pack. You will be issued 10 free coupons when your first lesson is confirmed by the tutor so you can request the remaining lessons. Please note that all requests related to this pack must be taken within 77 days of the confirmation date.
Lessons offered by this tutor
Feedback from students
きょうも ありがとうございます。息子が 冗談も 多く なかなか 進めないときでも 先生が 笑顔で フォロー、リードしてくださるので、いつも ありがたく 感じています。まだ 幼稚園生なので、高度なことは できませんが、少しでも 英語に 触れて 世界には いろんな言語が あることを 肌で 感じて欲しいと 続けています。これからも よろしく お願いします。

8歳の娘が苦手としていたReadingが楽しいと言うようになり、率先してやるようになりました!読み間違えても優しくヒントを与えて、正しい読みを引き出してくれるRhys先生。レッスンを始める時のフリートークもいろいろな話を引き出してくれるので、楽しんでお喋りしています。

Thank you for always your wonderful lesson for my daughter! She looked really happy to talk to you today. It has been about 10 months since she took your lesson for the first time. At first, she was shy and she couldn't concentrate on a lesson. But you're alway trying to make her have fun. So now she is looking forward to your next lesson and she likes English thanks to you. She sings some English song and read some English books everyday. 4歳の娘がリース先生のレッスンの受け始めて、10ヶ月ほど経ちました。最初は緊張してうまく全く喋らなかったり、椅子から落ちたり、集中力が全然もちませんでしたが、今ではリース先生のレッスンを毎回とても楽しみにしています。子供の立場にたって、子供が興味を示したものを深めてくれるので、娘も負担なく、楽しみながら英語を学べています。リース先生は、本当に子供にオススメの先生です。これからもよろしくお願いいたします。

最近受講ができていなかったのですが、子どもたちから「リース先生の授業、いつ始めるの?」との催促があり、すぐに再開いたしました。リース先生とのレッスンはとっても楽しいようです。マテリアルも充実していて、飽きさせません。これからも受講していきます(*'∀')

Rhys先生のレッスンを受けること14回目。いつも「それもいいね。でも少しだけチェンジしてこう言ってみよう」と間違いを訂正してくれます。今日はいつも似たような表現を使う子どもに、「こういう言い方はできる?」と違う表現ができるように導いてくれました。少し眠い時間でしたが、子どもをあっという間に笑顔にしてくれる先生はさすがです!