English Conversation Class Lesson Pack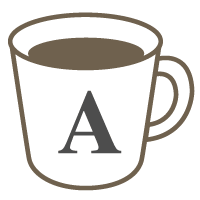 English

Good for beginners

Listening

Speaking
Improve your English conversation skills.
Let's practice English conversation! This is for any level student who wants to practice speaking naturally. It has more structure than the "free chat" lesson - we will use material to improve your vocabulary, as well as have natural conversation.

Lesson material might include articles, books, video clips, radio clips, images, and so on.

For the first lesson we will start with self introductions. Please be prepared to tell me about yourself, and about why you are studying English. We wont use any materials for this lesson, we will just talk so I can check your level and see what you're interested in.

♫ If you want me to record our lesson, please let me know!
Lesson Pack Details:
This is a 8-lesson pack. You will be issued 8 free coupons when your first lesson is confirmed by the tutor so you can request the remaining lessons. Please note that all requests related to this pack must be taken within 60 days of the confirmation date.
Lessons offered by this tutor
Feedback from students
I always have a good time with you!

関係代名詞と関係副詞の練習問題をレッスンの前に受け取り、答え合わせと解説をしていただきました。 とても為になりました。いつも熱心にありがとうございます。

I'm a graduate student in a nutrition doctorate program. Before getting admitted to this program, Eva helped me prepare for the TOEFL writing and GRE writing sections. The most satisfying thing in her corrections is that she not only revises my essays thoroughly but also lets me know how to organize the structure of each essay.