Conversation Class (4x Pack)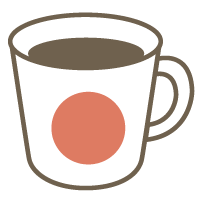 Japanese

Vocabulary

Speaking
Focusing on business conversation, this lesson is perfect for students wanting to improve their knowledge of vocabulary and common expressions and learn to speak natural Japanese. This lesson pack has a small discount compared to the single lesson.
This lesson is perfect for students who need to speak Japanese at work or want to learn more complicated and natural expressions than most common textbooks teach.
Using mainly newspapers and essays as materials, you will study ways to express yourself to sound more like a native speaker!
*Please take a counseling lesson first. I will perform a level check and talk about the kind of material you would like me to use.
Cafetalk Translation - 8/2017
Lesson Pack Details:
This is a 4-lesson pack. You will be issued 4 free coupons when your first lesson is confirmed by the tutor so you can request the remaining lessons. Please note that all requests related to this pack must be taken within 60 days of the confirmation date.
Lessons offered by this tutor
Feedback from students
Another great lesson, as usual. Thanks Yuka-sensei!

いろいろ教えて頂いて、大変勉強しました。今後も敬語を活用するように、お願いいたします。

Great lesson as always. One of Yuka-sensei's main strengths is her ability to explain grammar and vocabulary in Japanese in an easy-to-understand manner, even for beginners. I feel like having the lesson almost completely in Japanese really improves my listening and speaking ability. Thanks Yuka-sensei!

Another great lesson. I enjoyed today's session very much. Thanks Yuka-sensei!

This time, we went through another chapter in Genki. Yuka-sensei answers my questions very thoroughly and patiently. Another great lesson. Thanks so much!