Let's speak (B1-B2) - lessons pack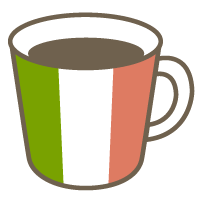 Italian

Vocabulary

Speaking
General Discussion
Get 5 lessons at the same price of 4
During these lessons you will improve your oral skills.

You can choose three types of activities:
1) English-Italian glossaries: general speaking, travelling, shopping, booking (tickets, hotel...), eating...
2) Reading a text and do some speaking activities (resume, describe photos, say your opinion...). We can choose the book "La prova orale 1" (level A1-B1) or "La prova orale 2" (B2-C2).
3) Reading a text taken from an Italian newspaper.

This course is based on your interests so you can ask the topics that you prefer.
Lesson Pack Details:
This is a 5-lesson pack. You will be issued 5 free coupons when your first lesson is confirmed by the tutor so you can request the remaining lessons. Please note that all requests related to this pack must be taken within 60 days of the confirmation date.
Lessons offered by this tutor