4 French lessons for beginners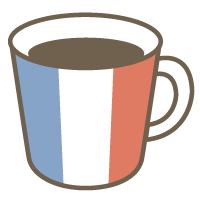 French

Good for beginners

Grammar

Speaking
French lessons, dialogues, small talks, reviews and fun!
Beginners or false beginners
Pronunciation, situations, vocabulary, grammar, conjugation; interactive lessons based on listening and speaking skills development.
These lessons are good for people who start from scratch or have already started to learn on their own or studied in the past and want to be able to understand and speak French.
If you want to see significant progress, I highly recommend at least one lesson a week.
This is a 4-lesson pack. You will be issued 3 coupons when the first request is confirmed. You can take all 4 lessons in a row or spread them over a 45 days period (1 month and an half).
Lesson Pack Details:
This is a 4-lesson pack. You will be issued 4 free coupons when your first lesson is confirmed by the tutor so you can request the remaining lessons. Please note that all requests related to this pack must be taken within 45 days of the confirmation date.
Lessons offered by this tutor
Feedback from students
Her lessons are always so nice. She listens to me very carefully and her advice is very usufull

Very nice lessons always. She is so friendly and patient.

先生とのレッスンを始めて、1年くらいになりますが、いつも穏やかで、素敵な先生です。 先生は常に私がしゃべるように促してくれて、下手なフランス語をしっかり聞いて訂正してくれます。 とても優しいので、訂正されても億劫にならず、しゃべることができます。 これからもずっとレッスン続けていきたいです。

課程內容豐富,會針對不同能力設計不同活動來練習。從0到開始學法文到考過A2,都是跟著Magali學習的!大推!

初心者で受けましたが、レッスンの始めに発音の構造をすごく分かりやすく教えていただき、その後のダイアログがスムーズに読めるよう指導していただき感動しました。説明も分かりやすく、指導に慣れている非常に良い先生です。