4 French lessons for beginners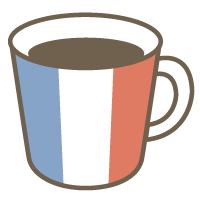 French

Good for beginners

Grammar

Speaking
French lessons, dialogues, reviews and fun!
Pronunciation, situations, vocabulary, grammar, conjugation; interactive lessons based on listening and speaking skills development.
These lessons are good for people who start from scratch or have already started to learn on their own or studied in the past and want to be able to understand and speak French.
If you want to see significant progress, I highly recommend at least one lesson a week.
This is a 4-lesson pack. You will be issued 3 coupons when the first request is confirmed. You can take all 4 lessons in a row or spread them over a 45 days period (1 month and an half).
Lesson Pack Details:
This is a 4-lesson pack. You will be issued 4 free coupons when your first lesson is confirmed by the tutor so you can request the remaining lessons. Please note that all requests related to this pack must be taken within 45 days of the confirmation date.
Lessons offered by this tutor
Feedback from students
it's very interesting to have lessons with Magali! I enjoy the lessons a lot and I learned a lot that I passed the DELF A2. If you want to learn french and you don't know which tutor you should choose, Magali is your best choice :)

ずっと発音のクラスを受講していましたが、総合的にフランス語を勉強しなおす目的でこちらのコースを受講してみました。わかりやすいテキストを題材に、ダイアローグ、語彙、発音、文法等、重要な項目を総合的に楽しく学べます。講師はとてもフレキシブルに受講生の要望に対応してくださり、いつもとても朗らかで優しい方です。テキスト中のちょっとしたトピックから話を展開していろいろな語彙や文化的知識を広めてくれるところもとてもありがたく思っています。楽しく気軽に勉強したい方にも、しっかりフランス語をマスターしたい方にも、とてもおすすめの講師です。

語学力に不安があったので、お試しレッスンを受けてから申し込みました。どんな話題が良いのか?レッスンで何を学びたいか?いろいろと相談しながら内容を決めてくださいました。 レッスンは丁寧でこちらのレベルに合わせて説明してくれるので、50分があっという間でした。

C'est très bon! J'aime étudier le français de plus en plus!