Advanced Core Work - Sculpting a Six-Pack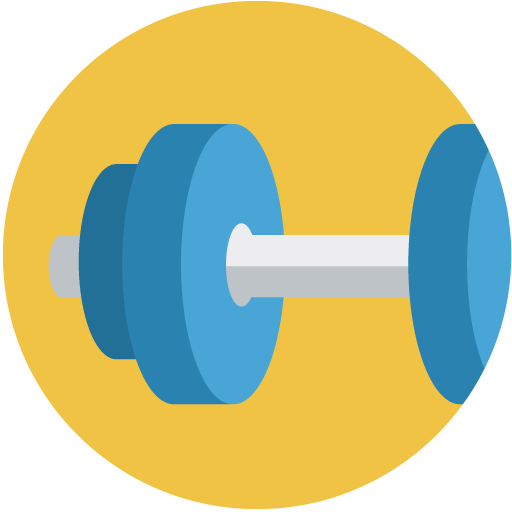 Workout
Would you like to tone your abs without doing plain boring sit-ups? Just a warning - this is not easy, it is tough; because tough means results! If you are up for some advanced training, join my class!
Let's start by doing a warm-up and some simple stretches to get our bodies ready for the extreme workout! Next, we will do a series of punches, standing crunches, kicks, planks, floor crunches, lower leg lifts, and more. We will finish with a nice cool-down stretch.

Things you will need:
1) Light dumbbells 1-3kg (optional)
2) Comfortable floor or a mat
3) Comfortable clothes
4) Shoes are recommended but optional
5) Towel
6) Water

I guarantee a fun time! See you in class!
Lessons offered by this tutor
Feedback from students
ヨガ歴1年、主にパワーヨガをやっている者です。以前国際学会でのプレゼンテーションの仕方をJasmine先生のレッスンで助けていただいたことがありました。フィットネスモニターとして受講いたしました。 Jasmineは優しく明るく、とても楽しくレッスン開始になりましたが、思った以上にハードで、かなり必死でついていきました笑 腹筋を鍛えるワークアウトでしたが、ウォーミングアップからかなり心拍数が上がるような負荷を感じ、とても30分とは思えないほどの心地よい疲労感と達成感を感じました。今回スカイプでのフィットネスクラスは初めてでしたが、iPad の位置をずらしたりしつつ特に問題なく終えることができました。全身映るように位置を設定したほうがよさそうでした。 家でできるしちょっとハマりそうな予感がしております。ちなみに、後半はほとんどPantingしており英語らしい言葉は発することは出来ませんでした笑 I'm a middle beginner of power yoga class for one year. Jasmine is cute, kind and awesome. This class is hard and tough. But really nice for person who really wanna be fit!!!! I'd love to do again;)

Jasmineのレッスンを定期的に受け始めて数ヶ月たちますが、本当に楽しく、充実していて、これからも受け続けたいと思っています。 私は小さな子供が二人います。今回始めて上の子供も一緒にレッスンを受けましたが、Jasmineはとても歓迎してくれました。私中心のレッスンをお願いしているため子供はついてこれませんが、それでも一緒に真似をしていてとても楽しそうでした。途中赤ちゃんが泣いてしまいましたが、突然のことにもかかわらず赤ちゃんを抱いたままストレッチをできるように考えてくれました。 小さな子供がいると、運動できる機会がとても少なくなりますが、Jasmineのおかげでリフレッシュする時間が作れています。