Casual Conversation: all levels welcome!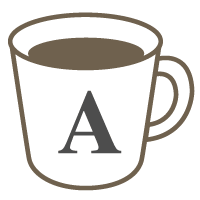 English

Speaking
General Discussion
Are you looking to improve your English? Come join me for a cup of tea!
All ESL levels welcome!
This is a casual conversation class. Just relax and have a casual conversation with a native English speaker. You can choose what we talk about!
Not sure what to discuss? I'll have some interesting topics for you to choose from.


Lessons offered by this tutor
Feedback from students
しっかり文法や用語の使い方を含め正確な会話をしたい方にぴったりのレッスンです。 少しの間違いも聞き逃さずタイプして指摘、詳しく説明してくれます。 生徒はどんどん間違ってもらい、それを正すのが講師の役割、とおっしゃっていました。 英語を話す雰囲気を味わいたい方には不向きかもしれませんが、力がつくレッスンです。

話をしっかりと聞いてくれる先生でした。気づいたことをその場でタイプしてくれました。バイリンガルの思考回路について質問してみましたが、回答が面白くて全体的に楽しく受講できました。

初レッスンでしたが、こちらに合わせゆっくり話してくれたので落ち着いてレッスンを受けることができました。Meagan先生は文法を細かく教えてくれます。私の場合、a/the、語順、三単現のsのつけ忘れを指摘してもらいました。詳細なフィードバックもいただけるので、しっかりと英語を身に付けたい方にオススメの先生です!