Book Club: Classic English Literature-Int/Adv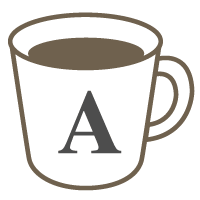 English

Reading

Vocabulary

Speaking
General Discussion
Want to learn more about English culture? Want to practice your reading skills and speaking skills at the same time? Guilty of "Tsundoku"? This is the class for you!
Get ready for a fun and challenging lesson to help bring your English skills to the next level!
Choose one of the following titles:
-The Adventures of Tom Sawyer by Mark Twain
-To Kill a Mockingbird by Harper Lee
-Slaughterhouse-Five by Kurt Vonnegut
-Animal Farm by George Orwell
-The Catcher in the Rye by J.D. Salinger
-The Picture of Dorian Gray by Oscar Wilde
-1984 by George Orwell
-The Great Gatsby by F. Scott Fitzgerald
-Lord of the Flies by William Golding
-Fahrenheit 451 by Ray Bradbury
-Great Expectations by Charles Dickens
-Of Mice and Men by John Steinbeck
-Catch 22 by Joseph Heller
-One Flew Over the Cuckoo's Nest by Ken Kasey
-The Call of the Wild by Jack London
-Gulliver's Travels by Jonathan Swift

Don't see a book you want to read? Let me know!
All materials will be provided, and are included in the price!


Material:
Other (Will be provided)
Lessons offered by this tutor