Phrasal Verbs in Use (Advanced)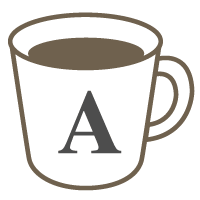 English

Vocabulary
for Upper Intermediate to Advanced Levels
This textbook-based course consists of lessons on English phrasal verbs. It aims to sharpen skills in appropriate sentence construction and to help the student properly use phrasal verbs in suitable contexts.
Please be ready to think of situations in which phrasal verbs may be used. You may bring up any pertinent topics and issues for discussion as long as you actively use the phrasal verbs tackled in the lesson.
You are encouraged to use a dictionary.
The first few units are focused on specific verbs and particles. Later, the lessons become more thematic.
Table of Contents:
As a student, you will be asked to make sentences which express the meaning of the phrasal verb, so be prepared to include additional details to further clarify the context.
For instance,
He put his fiancee's family off. -- The sentence is grammatically correct but the meaning is unclear. (We can do better.)

The following example expresses the idea in greater detail:
He put his fiancee's family off by arriving at the reunion drunk and being rude to everyone. Her father was incensed (i.e., very angry). She might just call off the wedding.

Here, we get the idea: to put someone off is to upset someone. How did he put off her relatives? He came to the celebration intoxicated/drunk and he was rude to them. Maybe they won't get married after all. (Maybe.)
to put someone off = (primarily US English) to upset or annoy someone
http://dictionary.cambridge.org/dictionary/english/put-someone-off?q=put++someone++off
to call off = to cancel
http://dictionary.cambridge.org/dictionary/english/call-sth-off?q=call+off


Material:
Textbook (English Phrasal Verbs in Use - Advanced)
Lessons offered by this tutor