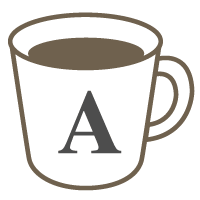 English

Vocabulary

Speaking
General Discussion
speaking, vocabulary
This course is for any level, for any age groups.
Begginers don't be afraid to take it:)
Together we can improve your speaking!
The topics can be:
1. general discussion (what's going on in the World, the latest things happened, future possibilities)
2. life style (basic introduction: which you will need for any type of conversation starting from interview, ending with meeting new people, also we can talk about your dreams, projects, ideas)
3. Business (improving the vocabulary: banking, finance, marketing, management, entrepreneurship and etc.)
4. Traveling (what should you know before starting a trip or any internship or program abroad)
5. Any topic of your choice just let me know in advance.
Улучшите ваш разговорный английский.
Для любого уровня, для любой возрастной группы.
Возможные темы урока:
1. Разговор обо всем (что происходит в мире и т.д.)
2. Твоя жизнь (как представить себя, рассказать о себе: пригодится как на интервью,так и просто при знакомстве, здесь же мы можем обсудить твои мечты, идеи, проекты)
3. Бизнес тематика (все что связано с экономкой, менеджментом, маркетингом, финансами, банковской сферой и т.д.)
4. Путешествия (что важно знать перед тем, как поехать за границу не только как турист, но и если вы собираетесь на стажировку или любую другую программу)
5. Любая тема, которая интересна вам, только сообщите заранее.
Lessons offered by this tutor
Feedback from students
Thank you very much for giving me a interesting class. It was a first time to talk with her. She is a very patient and cheerful Teacher.

Very interesting lesson! She helped me to get through the shyness and the fear to talk to somebody. Thank you!