Personal Statement Writing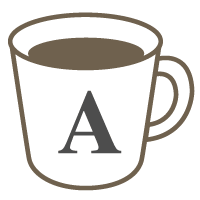 English

Writing

Proofreading
Academic Writing
Write a Great Personal Statement with a Native-speaking English Academic
Hello.
Do you need to write awesome personal statements and covering letters for university or job applications?

Do you need guidance to present yourself impressively in your writing?

Do you want to create text that puts you ahead of the field?

I have taught English language, literature and academic writing since 1998, lecturing at top universities (including The University of Warwick and The University of London), supervising many writing projects. As a lecturer, one of my duties has been reading admissions statements and conducting interviews with prospective degree candidates (undergraduate and postgraduate) up to the level of PhD.
I hold a PhD in English Literature and am a fellow of the Higher Education Academy (an international recognition of a commitment to professionalism in teaching and learning).
I now specialize in teaching and mentoring university students of all subject disciplines around the world online.

Would your application benefit from this level of quality writing support and experience?

Let me help you to enjoy success.
Best wishes
Simon

Dr Simon J. Parkes FHEA
Material:
Original Material
Lessons offered by this tutor
Feedback from students
イギリスの大学院に提出するPersonal Statementを見てもらいました。ドラフトを1文1文、私と内容を確認しながら、修正してくださり、対応も易しくて大変好感が持てました。先生とのやりとりから、PSに関して多くの経験があることがわかり、おかげで中身の充実したPSを完成させることができ、無事に大学院合格通知をもらいました。今後も他のレッスンを受講してみたいと思います。