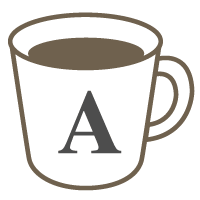 English

Idioms
an introduction to some very common idioms
What are idioms? An idiom (sometimes they are called "Idiomatic expressions") is a group of words whose meaning you can`t understand by knowing the separate words. Most dictionaries only give the meanings of individual words. So, maybe you know the meanings of the separate words in this sentence, "Jane drives me up the wall!". However, do you know what the complete sentence means? It means "Jane makes me very annoyed or angry!" Unfortunately, it takes a bit of time to learn the idioms of a new language and English has very many idoms! Just like learning the meanings of single words (vocabulary), it`s best to start with the most common used words. This course (lesson) will help you to recognise idioms and discuss some of the very common idioms in English. Probably you have seen some idioms yourself but were unsure about their meaning. If so, come to this lesson and ask me about it.
Material:
Original Material
Lessons offered by this tutor
Feedback from students
ゆっくりと、丁寧に、私にもわかる言葉を探してお話いただき、とてもわかりやすかったです。ALTとして何度も来日されているので、私より日本国内に詳しいのではないかと思われました。((笑))

とても充実したレッスンでした!講師の先生が日本に滞在したときの話など、とても興味深く話を聞かせてもらいました。また是非受講したいと思います!

He is very friendly and gentle. He took over time for me to teach pronounciation. I am glad I can get how to pronounse the words. Thank you very much.

Mr.Denve was gentle and kind to me in his lesson. He explained his lesson style to me politely. Thank you very much.

Thank you for giving me interesting time. See you soon.