Japanese for Upper-Intermediate:50min×4Lessons(Pack)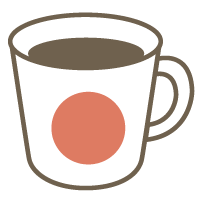 Japanese

Grammar

Listening

Speaking
want to regularly lessons. 定期的(ていきてき)にレッスンがしたい人♪ want to lessons at a fixed day every week. 毎週決まった日にレッスンがしたい人♪ 45 days× 4 lessons
1)リクエストの時(とき)に、

最初(さいしょ)のレッスン

を予約(よやく)します。
When you request this lesson, you reserve the

first lesson

.

2)それから残り(のこり)のレッスンを予約してください。
After that, you can reserve the rest of lessons.

3)1ヵ月半(いっかげつはん)で4つのレッスンを予約してください。
Please reserve all 4 lessons in

One and a half months(45 days)

.



。o○゚+.。o○゚+.。o○゚+.。o○゚+.。o○+.。o○゚+.。o○+.。o○+.。o

○

。o○゚+.。o○゚+.。o○゚+.。o○゚





このレッスンは定期的(ていきてき)にレッスンをしたい人にお勧め(おすすめ)です。




This lesson is recommended for those who want to regularly lessons.





。o○゚+.。o○゚+.。o○゚+.。o○゚+.。o○+.。o○゚+.。o○+.

。o○

+.。

o○

。o○゚+.。

o○゚+.。o○゚+.。o○゚

※レッスンパックのほうが少しお得になります。
one of merits of this lesson is if you choose this lesson,
you can teke it cheper than taking the same lesson one by one.
and extra:Giving you a
15% off coupon
Lesson Pack Details:
This is a 4-lesson pack. You will be issued 4 free coupons when your first lesson is confirmed by the tutor so you can request the remaining lessons. Please note that all requests related to this pack must be taken within 45 days of the confirmation date.
Lessons offered by this tutor
Feedback from students
An excellent lesson. The time always passes so quickly because the lessons are so much fun, but I am also learning a lot.

Another great lesson. She is kind and patient and very good at explaining things.

Another excellent lesson. She is always able to adapt the lesson to the student's current needs.

She is such an excellent teacher. She helps motivate me to keep working hard.

もちろンすごいレッスンでした。いつもすごいレッスンです。Of course it was a great lesson. It is always a great lesson!