Japanese for beginners50min×8Lessons(Pack)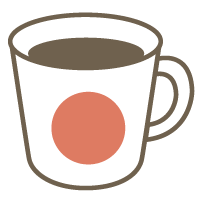 Japanese
want to regularly lessons. 定期的(ていきてき)にレッスンがしたい人♪ want to lessons at a fixed day every week. 毎週決まった日にレッスンがしたい人♪ 50 days× 8 lessons extra:Giving you a 20% off coupon
1)リクエストの時(とき)に、

最初(さいしょ)のレッスン

を予約(よやく)します。
When you request this lesson, you reserve the

first lesson

.

2)それから残り(のこり)のレッスンを予約してください。
After that, you can reserve the rest of lessons.

3)50日で8つのレッスンを予約してください。
Please reserve all 8 lessons in

50days

.



。o○゚+.。o○゚+.。o○゚+.。o○゚+.。o○+.。o○゚+.。o○+.。o○+.。o

○。o○゚+.。o○゚+.。o○゚+.。o○゚




このレッスンは定期的(ていきてき)にレッスンをしたい人にお勧め(おすすめ)です。




This lesson is recommended for those who want to regularly lessons.





。o○゚+.。o○゚+.。o○゚+.。o○゚+.。o○+.。o○゚+.。o○+.

。o○

+.。

o○

。o○゚+.。

o○゚+.。o○゚+.。o○゚

※レッスンパックのほうが少しお得になります。
one of merits of this lesson is if you choose this lesson,
you can teke it cheper than taking the same lesson one by one.
and extra:Giving you a
20% off coupon
Lesson Pack Details:
This is a 8-lesson pack. You will be issued 8 free coupons when your first lesson is confirmed by the tutor so you can request the remaining lessons. Please note that all requests related to this pack must be taken within 50 days of the confirmation date.
Lessons offered by this tutor
Feedback from students
Very productive lesson. Today, by my request, was to be a serious lesson on some grammar basics. However, when I became distracted with free talk Maki-san gently brought me back to the lesson/task at hand. Maki-sensei was also able to answer some questions about grammatical nuances that has been bothering me for years! Thank you so much! Looking forward to next week!

Had another great lesson with Maki-sensei. Taking lessons with Maki-sensei really motivates me to study Japanese more seriously. Maki-sensei always has these really interesting things to say about different topics and I want to be able to talk more with Maki-sensei. So, this is a great motivator. No boring conversations. Always fun! Thank you again for your time and I'm looking forward to another fun lesson!

I look forward to my lessons with Makisan each week. She's outstanding to work with and does a great job teaching Japanese.

I really enjoyed my lesson with Makisan. She was very helpful and professional, patiently listening, correcting mistakes and answering questions.