English Pronunciation Workout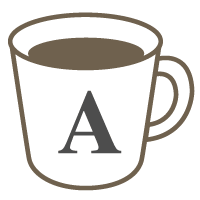 English

Pronunciation

Vocabulary

Speaking
TAKE YOUR MOUTH TO THE LANGUAGE GYM!

When you book this lesson you will receive live pronunciation-accuracy tuition via Skype with a highly-qualified native-speaking English tutor. In this fun workout session you will practice and improve pronunciation.


This lesson will introduce you to my methods. You will see how quickly you can make progress with me.

Book today and let me help you to enjoy success.



Dr Simon J. Parkes FHEA



Lessons offered by this tutor
Feedback from students
今日はビートルズの歌詞を使ってのレッスンでした。初めて見る歌詞を正確に読むのは少し難しかったけれど発音しにくいところは先生が重点的に教えてくださったので、よく分かりました。次回も楽しみです。

今日はビートルズの歌詞を音読するというレッスンでした。 すべて知ってる曲でしたが、発音しているうちに独特のリズムや音を踏んでいるのに気づき楽しくなってきました。 その中で間違った発音を矯正してもらったり、アングロサクソン語由来の単語を教えてもらったりと有意義なレッスンでした。

レッスン中に自分の発音の改善が感じられるので、先生の励ましの言葉を受けながら楽しめるレッスンです。最近は、仕事で英語を話すとき自信をもてます。次回も楽しみです。

前回に続き、似たような音がたくさん入っている早口言葉をしました。よく英文内の単語を見ていないと、読み間違ってしまうので、目も頭もすごく集中しています。次回もレッスンが楽しみです。

今日は早口言葉を教材に発音練習をしました。よく似た発音の単語がたくさん文の中に入っているので、言うのが大変でした。正確にすらすらと言えるようになりたいです。