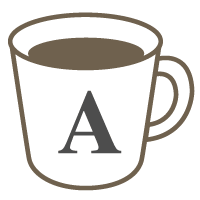 English

Business
Presentations
Marketing
Improve your skills, knowledge and confidence
As an accomplished senior level Business Manager with over 30 years experience of working in British commerce, I can plan your lesson around your business requirements and personal goals.

Suggested topics:

Business etiquette
E-mail language
Strategy
Market Research and Analysis
Presentation skills
Report writing
Sales and Marketing
Customer Services
Interview techniques

Lets get together and work together
Lessons offered by this tutor
Feedback from students
I enrolled this class from my thought that I want to improve my English in a more professional way, and in this point this class is suitable for all students like me. She is professional and has fluent experiences in her working life. That helps me to deliver my requirements to her, and go straight to the point where we could discuss together. I appreciate it Lynn and look forward to the class ahead.

I take very very valuable advise for job application in the UK, I really appreciate it. She is powerful and energetic, that influence me and makes me positive. This session is always fantastic, I was inspired a lot. Thank you.

イギリスの民間企業でマネージャーとして働いていた方なのでイギリスでのビジネスに精通されています。例えば、部下と上司の接し方、同僚との接し方、面接やCVの書き方、キャリアアップの方法などを具体例を交えながら教えて下さるので、イギリスに移住予定の私には本当にありがたいレッスンです。さらにLynne先生は私の強みを掘り出して気づかせてくれるので、不安になりがちな私を勇気づけてもらってます。

Thank you for providing your professional advise for UK business relationship and sending a good explanation document for UK education system. We talked about both topics in our class, especially UK office relationship is really interesting, UK's work environment is absolutely brilliant. Evaluation interview is also very impressive, that's so casual and relationship between Manager and member is more flat. I'm glad to know UK business culture, however, new question comes up for me. Their relationship is flat, it means member can speak their own opinion, it means sometimes they insist the opposite opinion against manager's one, but they are manager and member, how they keep their role? I like persuiting a sort of this thing, I hope we will discuss this topic in our next class. See you.

Thank you for brilliant lesson, everything you said was helpful for me. I can imagine that I need twice or three times of my time to do everything in the foreign countries, so at first I should focus on settling down my daily life. Thank you for sharing your experiences, that is absolutely helpful.