5 Lessons Pack (choose any 25min lesson!)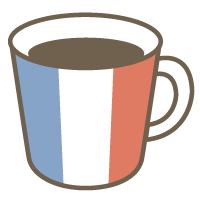 French
Get 5 lessons for the price of 4.
This is a 5
-lesson pack.
You will be issued 4 "coupons" when the first request is confirmed.
You will be able to use these coupons for subsequent requests in the pack. Please note that all requests related to this pack must be taken within 3
0 days
of the confirmation date of the first request.
Description
This package of 5 lessons is excellent for students who want to continue with any of my 25min. lesson(French for beginners,Inermediate French lessons...)
Buy this package of 5 lessons for the same price as 4 individual lessons. This means you get one lesson free! You can take all 5 lessons in a row or spread them out over a 30 day period. Each lesson is 25 minutes long.

Please note that a refund is not possible once the first lesson has been completed.

Lesson Pack Details:
This is a 5-lesson pack. You will be issued 5 free coupons when your first lesson is confirmed by the tutor so you can request the remaining lessons. Please note that all requests related to this pack must be taken within 60 days of the confirmation date.
Lessons offered by this tutor
Feedback from students
Today, we went over time, colors, and family members. Ivana is patient, and also gives students many opportunities to practice and corrections on pronunciation!

Today's topic was time and nationality. Because I don't understand much in French, she helped me a lot in English today. With the exercise in video and lots of help from the teacher, I don't entirely get lost. In the end, I sure learned something new and get motivated.

The lesson was a little hard. I had a review from the last lessons, but it took some time to remember. She gives me grammar tips to make sentences and have a better pronunciation. Not satisfied on my performance, but in the end, I enjoyed the French song she sent me as a bonus!

Despite the technical problem, she provided a lot of words to learn. It's always good to learn the new words and use them one by one in practice.

I feel like I learn so much but not overwhelmed by the amount of information. I like the tempo of her lesson.